Foodists is a collective of like-minded food worshippers. We breathe and sleep in order to eat and drink. Have something to share with us? We'd love to hear from you. If it's something to eat or drink, even better.
Twitter Treats
Tags
Contributors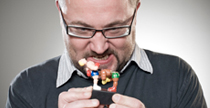 Mark Busse

(Vancouver, BC)
Mark is a co-founder and editor of Foodists. Mark first developed a respect and passion for food at home where his father was the family's primary cook. Despite having spent much of his formative years sweating over grills and prep stations; he still has a love for kitchens and the culinary arts. Some of Mark's favourite things are his pots, pans and various kitchen gadgets. Known affectionately as Mr. Stitches, Mark is also fond of his collection of knives, which he frequently uses to nip the end of his fingers with – so be careful if he makes you a "red sauce". Mark has observed how many fellow artists and designers share a passion for creating, discovering and enjoying good food and wine. He compares cooking to fine art, with the palate serving as canvas and fresh ingredients as paint. Interested in all aspects of the culinary arts, Mark travels as often as possible, exploring different cultures and their cuisine with the joy of discovery. Favourite food style so far? Anything Asian. Or French. Or, wait, Italian.
Mark Busse is co-founder and managing director of Vancouver-based design consultancy of Industrial Brand, specializing in helping built environment professionals such as architects, engineers, and constructors (AEC) and other professional services firms realize their brand and marketing potential through research-based strategy and communication design. Busse is a VP and past president of the Society of Graphic Designers of Canada, host of CreativeMornings/Vancouver, educator, writer, and speaker at industry events and conferences. He and his business partner Ben occasionally daydream of opening a small restaurant of their own, but quickly dismiss the notion recalling how much hard work the restaurant business is. Perhaps one day?
Read all posts by Mark, follow him on Twitter, or send Mark an email.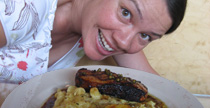 Andrea Busse

(Vancouver, BC)
Andrea Busse has had years of experience eating and creating extraordinary and wonderful foods. Coming from a Chinese/Filipino/Polish/American background, she has an adventurous upbringing where no food was too strange to eat. She should have known something was up in elementary school when no one wanted to trade lunches with her. Perhaps bringing liverwurst sandwiches wasn't the best way to make friends. For Andrea, creating a meal starts with perusing cookbooks, walking to Commercial Drive to find the freshest of ingredients, and then putting together the most organized mise en place that you've ever seen. (The little white ramekins are the best invention!) In recent years, she has discovered that many of those dishes that were perceived as 'too difficult' to attempt really aren't that hard at all! Cooking just takes a bit of patience, prep, and creativity.
Read all posts by Andrea, follow her on Twitter, or send Andrea an email.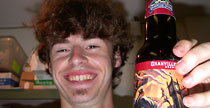 Steve Mynett

(Vancouver, BC)
A young and budding foodie, Steve can often be found in his kitchen looking blankly one of his recently bought kitchen gadgets with a bottle of wine in one hand and a puzzled look on his face. One of Steve's food theories, cheese goes well with everything, was recently put to the test when a late night all you can eat sushi restaurant offered cheese sticks. Surprisingly the dishes complimented themselves (though it was a late night all you can eat joint which often alters reality. Though cheese can go with sushi the prefer option is a medium rare filet mignon, wrapped in bacon with melted blue cheese.
Read all posts by Steve, follow him on Twitter, or send Steve an email.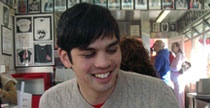 Alex Leynes

(Toronto, ON)
I'm not a chef, I don't claim to be. I do however appreciate a good meal and the nuances that go into making it memorable. Food's ability to bring people together, and inspire are what drive me to write about it. My interest in cooking began with backyard grilling but, it really took off after volunteering with a local cooking school. Since then I've become an avid home cook, willing to dedicate my free time to try out new recipes.
Read all posts by Alex, follow him on Twitter, or send Alex an email.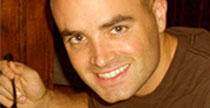 Anthony Nicalo

(Vancouver, BC)
Anthony Nicalo wants to be a farmer when he grows up. Anthony's grandfather was the first in the family to work outside of the family farm. His Papa Bill still had a garden that was nearly an acre, and Anthony helped plant seeds as soon as he could walk up and down the rows of vegetables. He spent hours cooking food from the garden with his and mother. Anthony launched his culinary career as Executive Sous Chef under Dean Zanella at 312 Chicago, learning to create dishes based on the local produce selection at Chicago's Green City Market. After serving as interim Executive Chef at Hotel Monaco's Poste, he cooked during the launch of Ristorante Castello Banfi, under the direction of Guido Havercock, where Anthony learned the intricacies of complementing dishes with regional wines. During a brief stint as Chef de Cuisine at Merriman's in Kamuela, Hawaii, Anthony was inspired by Peter Merriman's passion for locally farmed products. Anthony last served as a cook at Avec Restaurant in Chicago, with award-winning Chefs Paul Kahan and Koren Grieveson. Anthony thinks the job of a chef is to buy great ingredients from skilled farmers and not mess themup- which he helps do for a private chef service known as Inevitable Table. This idea also led to the founding of Farmstead Wines, where he connects people to artisan farmers who make rare, handcrafted wines of sustainable provenance. And with the start of a not-forprofit, FarmFed, he hopes to make farming sexy enough that it can finally be considered a real job.
Read all posts by Anthony, follow him on Twitter, or send Anthony an email.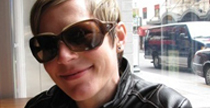 Denise Boyle

(Vancouver, BC)
Denise is a 'recovering vegetarian'. After 18 years she has recently chosen to start eating meat again. No stranger to meat growing up, she is looking forward to rediscovering old favourites and trying exciting new delicacies. Denise grew up with a mom who loved to cook, so she learned an appreciation for good food at an early age. She loves the whole process of making a meal and can sometimes get a little obsessive about the details – from searching through recipes to find just the right one (which she will then change), to lists of ingredients, and thinking about the preparation and how it will all come together (her 'meez') That being said, she also has a knack for whipping up a tasty meal even when there seems to be nothing in the cupboard. Along with a love of food, Denise and her husband Edan have traveled extensively in North America, Europe and Southeast Asia. Travel and food go very well together, and Denise loves the challenge of recreating the delicious dishes they've eaten on their adventures. She makes a pretty mean Thai curry, but admits that pad thai is still somewhat elusive (even with the awesome recipe she posted way back)…nothing beats the real thing! And now that meat is an option for Denise, the desire to delve deeper into French cuisine is back with a vengeance. Denise loves the fact that you can never learn everything or know it all when it comes to food and cooking; she believes that since you have to eat, why not eat well and have fun while you're at it?
Read all posts by Denise or send Denise an email.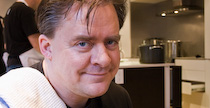 Evan Leeson

(Victoria, BC)
I am a vancouver-based new communications technology pro who is constantly being distracted by making art, epicurean pursuits, love for his family, and a wide bon vivant streak. Born and raised in cities, I come from a long family history of farmers and food culture from the historic Earls of Milltown brewing family in Ireland, Canadian farmers and ranchers and a recently revealed link to Turkish-Hungarian roots. My interest in food and food culture is best exemplified in the pages of Saveur magazine.
Read all posts by Evan, follow him on Twitter, or send Evan an email.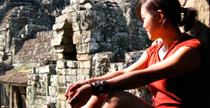 Sharlene Sobrepena

(Vancouver, BC)
Perhaps foreshadowing Sharlene's love of food was her intense childhood desire for an Easy-Bake Oven. Alas, that wish didn't pan out, so she had to settle for making mud pies in the backyard. Fast-forward to the present. Ask Sharlene what she did on the weekend and, most likely, she'll scratch her head in confusion. But oddly enough, she can recall food from her travels with startling clarity. Like the crisp, sweet roti drizzled with condensed milk at a stall in Luang Phabang. Or the savoury mixed meat pide at a restaurant in Istanbul. Or the perfectly tart lemon meringue pie at a cafe in Sagada. For now, Sharlene resides in beautiful BC, where she indulges in various culinary adventures. And sometimes she ventures into the kitchen, where she gets to play with a real oven.
Read all posts by Sharlene, follow her on Twitter, or send Sharlene an email.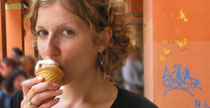 Laura Siciliano-Rosen

(New York, NY)
A New York–based freelance writer and editor, Laura loves to travel, and her favorite part of a trip is often tied to eating. To her, the distinct local foods and drinks of a place—whether Vancouver or New Delhi—are absolutely essential to experiencing it, and she's been known to embark on literal scavenger hunts in order to track them down when on the road. (Same goes for beer. And wine.) Luckily her husband has a big appetite too, so the two of them founded a new website, Eat Your World, dedicated to regional foods around the globe and helping fellow travelers find them. Laura joined Foodists a few years ago after visiting Vancouver and serendipitously meeting this blog's cofounder, Mark, who drew her a map of where to eat (a list she doggedly pursued). She's not only a travel foodist, of course: In NYC she's constantly surrounded by exciting food; her "restaurants to go to" list never ever shrinks. Good thing she lives in the heart of ethnic Queens, where delicious cheap eats abound—and there's a terrific farmer's market to boot.
Read all posts by Laura, follow her on Twitter, or send Laura an email.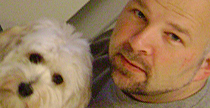 Miles Harrison

(Vancouver, BC)
Miles considers himself a lifer in the Graphic Design, er.. Communication Design world. However, he has been eating and drinking food for far longer than his work in design. "We've all been doing this food thing for our entire lives which is why it binds us all together. Just like everyone is a weatherman, we all have an opinion about food. We should just learn to express it more."
As a former bartender, he has paid his dues in the local food industry. Miles uses this blog to help forward his inner conversation to come to terms with what food and drink means to him and fellow foodists, and contemplate how it can inspire positive change. He believes that everyone is a foodist but they just don't know it yet.
Read all posts by Miles, follow him on Twitter, or send Miles an email.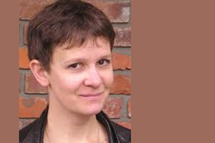 Alisa Gordaneer

(Victoria, BC)
Alisa Gordaneer is a writer, editor, poet, teacher and the head chef for a household of six starving artists. She's crazy for vintage cookbooks, anything with artichokes, and random things deep-fried, as well as home culinary experiments, baking fancy cakes, and hosting elaborate dinner parties. She writes about food and the arts for Victoria's Boulevard Magazine, keeps chickens for the sake of fresh eggs, and would rather cook just about anything from scratch than drive to the grocery store for something pre-made. She's also been known to whip up a perfect eggs benny while camping in the wilderness.
Read all posts by Alisa, follow her on Twitter, or send Alisa an email.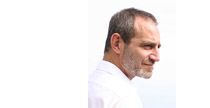 Rob Davidson

(Toronto, ON)
epicure — n
1. a person who cultivates a discriminating palate for the enjoyment of good food and drink; gourmet
2. a person devoted to sensual pleasures
late 14c., "follower of Epicurus," from L. Epicurus , from Gk.Epicouros (341-270 B.C.E.), Athenian philosopher who taught that pleasure is the highest good and identified virtue as the greatest pleasure
Well, that does a pretty good job of defining me. Add in a passion for photography, a love of teaching and sharing knowledge, and a dash of travel and adventure, and you have it! My earliest epicurean memory is an evening with my family in a "fancy" French restaurant (in Buffalo, of all places!). I recall the shocked looks on their faces when I (age eight) blithely ordered Frogs Legs Meuniere, and thoroughly enjoyed them. I was off to a good start, and the adventure continues.
I've been photographing professionally for over thirty years, and still loving it! Passions for food, beautiful objects and people enrich my commercial work and personal projects. My clients say that I make beautiful photographs out of even the most prosaic subjects (it's all in the light….). I'm also an enthusiastic teacher of photography, both at Ryerson University and through workshops in my studio.
Liberty Village, in downtown Toronto has been both home and studio since 2001, and I love how the "village" has developed into a vibrant community. When I'm not in my studio you'll find me biking around the city, out on the lake sailing, or walking my dog Tristan.
For a look at my commercial work: www.rdaphoto.com. Or join me on my Epicurean adventures at Epicure in Light.
Read all posts by Rob or send Rob an email.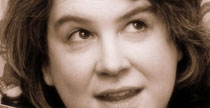 Alexa Clark

(Toronto, ON)
Lex's culinary adventures started early one Sunday morning, when she decided to make her parents scrambled eggs in an electric skillet. Ingredients? 1 dozen eggs, 1lb of butter, 1 bottle of soya sauce. Luckily the skillet was off. So was breakfast. However, her love of greasy spoon breakfasts was born that fateful morning. Lex started working in the food industry at the age of 5, selling organic vegetables in the Saint John city market. By 13 she was working in her first professional kitchen. She wrote her first cookbook, exclusively for friends and family, in 2000. Waitressing her way through a BMath, Lex leveraged her resulting high tech career to subsidize eating her way through the finest restaurants and diviest dives everywhere she went. Saturday mornings were spent chasing down the best greasy spoon breakfasts and lunch hours were consumed searching for Chinatown's best char sui fun and dim sum. Finally Lex decided it was time to merge her worlds of business, technology and food to create and publish the CheapEats Restaurant Guide Series. With over 12,000 copies sold of CheapEats Toronto & CheapEats Ottawa, Vancouver and Montreal are next in line for CheapEats guides of their own. On the side, Lex cooks, blogs, and continues to pursue her other fascinations: business and technology.
Read all posts by Lex, follow her on Twitter, or send Lex an email.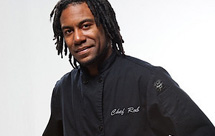 Rob Thomas

(Winnipeg, MB)
Born and raised in Winnipeg, Robert Thomas discovered his passion for the culinary arts at an early age.  He learned the art of Caribbean cuisine under the watchful eye of his mother, and acquired many of his skills while visiting family in the Caribbean.  Taking his passion for food to the next level, Rob quickly became involved in the restaurant industry.  He became an important asset to numerous Winnipeg restaurants; one project even took him to Thunder Bay, to train and strengthen a struggling kitchen.
Upon his return to Winnipeg, Rob faced many more opportunities.  At the young age of 21 he was selected to be Executive Chef of the athlete's village in Gimli, Manitoba during the 1999 Pan-American games.  Still hungry for experience, he spent time working side by side with some of Winnipeg's most talented chefs.  In 2000 Rob successfully challenged the Red Seal exam, finishing with an above average score.
That same year, Rob took on a position with the Royal Winnipeg Ballet, where he spent 5 years working as Sous Chef. During this time he became active in culinary "hot food" competitions winning many awards.
Chef Rob took on a new challenge in 2005.  He became Executive Chef at the Osborne Freehouse, a 220 seat, high volume restaurant.  At the time, this was one of Winnipeg's major hot spots.  In 2007, some of Chef Rob's creations were best experienced at Mammy's Restaurant.  Going back to his roots, the restaurant's menu featured a wide range of Caribbean Fusion cuisine.  Next Chef Rob created the corporate chef position for a major foodservice provider in central Canada.  Currently Chef Rob writes a food column in "Dish", a local magazine focusing on food and wine; he has also hosted "Chefs Pantry Raid" a web based TV show focused on his creativity, using ingredients in the pantry, of a selected viewer's home kitchen. Chef Rob can also be seen on Breakfast Television, a local morning broadcast, which he appears on monthly sharing his culinary knowledge.
Chef Rob continues to consult for local restaurants, & caters unique culinary experiences to the guests he entertains.
"Every day I strive to create a memorable experience for all my guests; challenging myself to progress as a chef in order to fulfill my passion for excellence and creativity".
Read all posts by Rob, follow him on Twitter, or send Rob an email.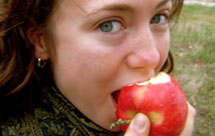 Karen Pinchin

(Vancouver, BC)
Karen is a writer, editor, and most recently, a cook. It was a slippery slope from roasting her first chicken, to making her own bacon, to graduating from Northwest Culinary Academy, but it's been a fun ride. Her specialties are epic salads, charcuterie and French classics, and she's been growing vegetables and mushroom foraging with her Polish grandfather since before it was cool.
When she's not cooking, she spends her time trying to understand and write cogently about food science, gastronomy and the basic underpinnings of the restaurant industry and our food system.
In August she's heading to St.-Remy-de-Provence to stage at an inn, so if you want to track her down visit www.karenpinchin.com.
Read all posts by Karen, follow him on Twitter, or send Karen an email.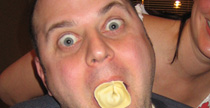 Ben Garfinkel

(Vancouver, BC)
Ben is a co-founder and editor of Foodists. Once Ben was old enough to eat dinner at various friends' homes he came to realize that his parents had set the food standards bar very high. This set the stage for Ben's love of eating good cooking. In fact, an impromptu dinner at a Filipino friend's house was probably one of his earliest experiences with Asian cuisine and began his pursuit of authentic food experiences. A stint as a bus boy at a local, family-run Italian restaurant completely turned him off a career as a food service whipping boy, but inspired a passion for cooking. Ben has been accused of traveling with his stomach. And it's true, his foreign adventures are filled with a desire is to experience cultures through their food. Other accusations include hoarding of condiments, a proliferation of kitchen gadgets (though he's prone to enjoying traditional French food preparation techniques) and an unhealthy obsession with the maintenance of said gadgets; especially his pots, pans and knives. His favourite ethnic cuisine is a tough choice, but currently Malaysian warms his heart most dearly. His secret weapon: white truffle oil. Ben Garfinkel is a founding principal and Creative Director at Industrial Brand in Vancouver, BC. He's had many dining experiences that led him to believe he could do much better, however, he's under no illusion that entering the restaurant business is a good idea no matter how romantic the notion.
Read all posts by Ben, follow him on Twitter, or send Ben an email.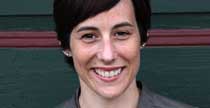 Janeen Leynes

(Toronto, ON)
Janeen Leynes learned to bake cakes from scratch at the age of ten, and has been known to enjoy waffles with whip cream and strawberries for dinner. With a passion for making desserts, Janeen graduated from the Pacific Institute of Culinary Arts specializing in Baking & Pastry. Having worked in the kitchens of some of Vancouver's most recognized restaurants, Janeen went on to work for one of Canada's top pastry chefs where she honed her skills in making high quality chocolates. Today, Janeen is working on a chocolate cookbook inspired by sustainable and equitable cocoa farming.
Read all posts by Janeen, follow her on Twitter, or send Janeen an email.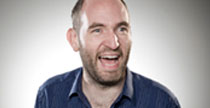 Matt SamyciaWood

(Prince George, BC)
For myself, cooking is not about following the rules and getting it right. I rarely use recipes, I relate to them as being 'work' and often hard to follow, in short, I don't draw much pleasure from using them. Sure my cooking could benefit from using a recipe from time to time but for me cooking is about being creative and enjoying the process. Basically, I wing it and love doing so.
Read all posts by Matt, follow him on Twitter, or send Matt an email.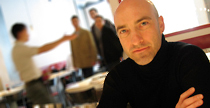 Johnathon Vaughn

(Vancouver, BC)
Having grown up in an East Vancouver maelstrom of multiculturalism, Johnathon was fortunate to enjoy the culinary treasures of his neighbours, initiating a desire of taste exploration. Discovering the nuances of regional food and wine while traveling only furthered an addiction to the luxuries of taste. Combining food, wine and life is the ultimate table setting and he is no stranger to partaking in fine food, fine wines and fine combinations of the two. A designer, photographer and educator, Johnathon's work has taken him to many award winning dining establishments and even more tiny gems of delicacies created by those passionate in their craft. Due to the combination of a decades long diet of foie gras and a flip of the 40 switch, running has become a part of life and posts will come from an understanding of how to balance the pleasure of culinary creativity and keeping (reasonably) fit. Expect a Tongue-in-Cheek approach to the writing inspired by the fact that Tongue & Cheek taste so damn good!
Read all posts by Johnathon, follow him on Twitter, or send Johnathon an email.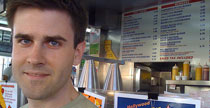 Dave Shea

(Vancouver, BC)
There are two points on which you need to take Vancouver local Dave Shea seriously. Though he probably spends as much time thinking up new culinary adventures as he does running his one man design shop, it's all just exploration and unqualified opinion… except when it comes to his drinks. He knows the bean and the grain like mothers know their children. Offer him a frothy IPA or a Belgian Tripel if you want to get on his good side, or ask him to explain his home coffee roasting process sometime if you have a spare hour.
Read all posts by Dave, follow him on Twitter, or send Dave an email.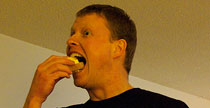 James Sherrett

(Vancouver, BC)
James likes to eat. He likes to eat good food. So, being poor when he arrived on the left coast, he needed to learn to cook for himself. That led to various trials and many errors. And a few successes with various peasant foods. James likes to eat all manner of good food. He believes that humans are meant to be omnivores. If you want proof, look at our teeth. Some for tearing meat. Some for grinding grains. We're meant to eat it all. And we're meant to find it too. The fooding starts with the growing, the harvesting, the foraging and fishing. Come along and James will try to show you what he knows of this thus far. And he mentioned to me that he'd like to learn from you too. Put it this way: there will be regrets. We all have them. In a moment over good bourbon, James may paraphrase Michael Caine and suggest that regrets should come from things done, not things undone. Do it and regret it. Don't whiff and wonder. As for outputs, James launched a personal restaurant called Purloined in Summer, 2008. He takes reservations with one-month notice and a joke that gets a smile. Or you could shortcut the line and join AdHack.
Read all posts by James, follow him on Twitter, or send James an email.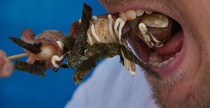 Boris Mann

(Vancouver, BC)
In 1994, Boris lost a coin toss. He had his TB test clean bill of health and an application to Vancouver Community College's chef program in one hand, and an acceptance letter from Capilano College in the other. The coin toss said that he was off to university, rather than chef school. Every since then, he's focused on flipping his only child status to be the "Italian mama" that feeds everyone. Usually large quantities of meat, since he is German, after all. Oh, and Boris Mann thinks URLs don't matter.
Read all posts by Boris, follow him on Twitter, or send Boris an email.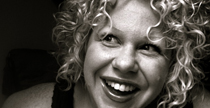 Jules Morgan

(Vancouver, BC)
It was very recently, over a particularly amazing meal, that Jules looked up and declared that she was going to pursue her one true love. Very conveniently that love is the art of eating and drinking, as it is rich in her blood:  both her paternal great grandfather and her uncle were bakers and her great, great grandfather was the founder of The Flowers Brewery.  With such a strong Welsh heritage, there also comes the strong tradition of comfort food. If you are sad, there's a high likelihood she will attempt to feed you.  Just remember to bring the wine. A self confessed sugar junkie and avid collector of cookbooks from her travels, Jules' quest for adventures in flavor has taken her all over the world, leaving her with incredible memories of markets from Hanoi to Barcelona, Tulum to Paris and several more in between. Chances are any tales she tells of her travels will involve what was eaten and what was drunk. After several years living in the UK discovering that there is, indeed, some amazing cuisine, Jules based herself in Vancouver, became a Foodist and promptly drank several bars dry. Now relocated to Montreal to make AAA videogames (in between meals), she is dreaming of the best baklava in the world and wondering if it's French 75 time. Jules' work has appeared in The Guardian, San Francisco Magazine, Vancouver is Awesome and OWN.
Read all posts by Jules, follow her on Twitter, or send Jules an email.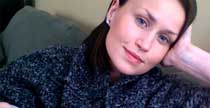 Sylvia Zygalo

(London, England)
Food is an extension of love, and as with love, our relationship with food doesn't always come easy.
In 2004, Sylvia's gears shifted suddenly, and as if possessed by the unpredictable onset of her destiny, she began to harvest an awareness for food in realization that her relationship with it was layered in denial. Her experience with food has so far been a fragmenting journey, full of unexpected surprises, gratifications and shocking revelations about where it is that it actually comes from. Her drive for discovery is relentless, and she is motivated by a blend of pleasure, awareness, education and responsibility. The more she knows, the less she realizes she knows, and so the more she wants to learn.
Sylvia resides in London, UK and blogs on the balance of health and hedonism at zygalo.com
Read all posts by Sylvia, follow her on Twitter, or send Sylvia an email.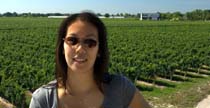 Brenda Lowe

(Vancouver, BC)
Brenda was born in Vancouver and has fond childhood memories of a thriving Chinatown. She remembers going for dim sum in long-gone tea houses, getting to choose her own mini cakes at Maxim's bakery, and being surrounded by bags full of groceries while waiting for her parents to select produce from a vendor shouting his wares. She enjoys trying all manner of food and drink, and a cherished meal is as likely to be truffle risotto or a bowl of congee. Trying out challenging recipes from her cookbook collection is one of her favourite ways to spend a weekend.
Read all posts by Brenda, follow her on Twitter, or send Brenda an email.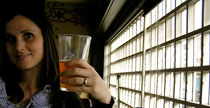 Laura Milligan

(Vancouver, BC)
From stirring cookie dough in her highchair days to baking his and her cakes for her wedding, Laura has always found comfort in the kitchen. Spending an afternoon cycling through the city to fill a basket with ingredients for a feast is time well spent. Her love of cooking with friends and family is supplemented with one-off cooking classes and experimentations with a wine club. She is also a fan of exploring local vineyards, microbreweries and cideries to appreciate the diversity of riches in BC's backyard. Laura blogs regularly on food, music and visual arts at thedandizette.com.
Read all posts by Laura or send Laura an email.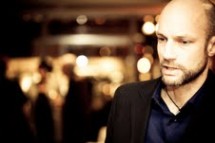 Mark Shipway

(Vancouver, BC)
Mark is a displaced Englishman who upped sticks and moved to Vancouver six years ago because he heard it was nice and located in the only Canadian province with the word 'British' in the title. Mark's passion for wine started at an early age during annual family holiday's to France but he only decided to turn his amateur enthusiasm into serious vocation much later in life whilst living and travelling in New Zealand. Mark studied winemaking & viticulture at the University of Brighton as well taking the WSET Diploma in Wines & Spirits in which he graduated with honours in 1999. Mark has had a diverse experience in the wine industry having worked for wine estates in South Africa, a supermarket wine-buying department and in sales and marketing for a major UK retailer. He currently works for International Culinary School where he teaches and administrates their award winning WSET program. Mark has been a regular judge for the UK's premier International Wine & Spirit Competition and also a contributing writer for trade magazines, The Publican and Vendor.
Read all posts by Mark, follow him on Twitter, or send Mark an email.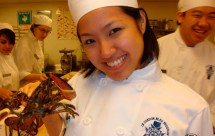 Pailin Chongchitnant

(San Francisco, CA)
When a child spends her afternoons squeezing coconut milk from fresh pulp and making ground pork with a giant cleaver…the love of food was inevitably born. Pailin (pronounced "pie – lin") grew up in Thailand where she helped with family dinner from elementary through high school. With the arrival of cable TV in Thailand, Western cooking shows sparked an interest in Western cuisine. One thing led to another, and she found herself in Vancouver, working in professional kitchens after finishing a nutrition degree from UBC. Culinary school was the next obvious step, and San Francisco seemed like a fine city for that purpose. It was there that she started filming her Thai cooking tutorial on YouTube–Hot Thai Kitchen. Although she is now in the Thai restaurant industry in San Francisco, her food obsession, exploration and creation have no cultural boundaries.
Read all posts by Pailin, follow her on Twitter, or send Pailin an email.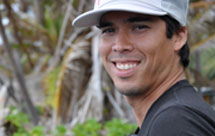 Gen Handley

(Vancouver, BC)
After retiring as a high school teacher after one, very long year, Gen decided to pursue the craft of writing rather corrupt the minds of future generations. He has since contributed his words to a diverse number of organizations and publications including the University of Alberta, Metro News, 24 Hours, the Edmonton Journal as well as Vue Weekly, Punknews.org and now, Foodists.ca. He has also worked in government public and media relations and is currently a communications assistant with a Crown corporation of the BC government.
While his writing topics over the years have ranged from livestock to politics to punk rock, Gen's passions lie in honest food, music and people. He loves to cook and to eat – it's both the means and the end that matter to him.
Read all posts by Gen, follow him on Twitter, or send Gen an email.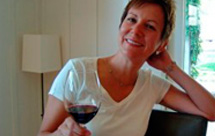 Bryn Mooth

(Cincinnati, OH)
A resident of Cincinnati, Ohio, Bryn is our Midwest correspondent. She's an experienced, energetic and creative writer/editor focused on inspiring people to eat locally, cook simply and enjoy healthy lifestyles. She also writes for the food blog Writes4Food.com, which shares recipes and kitchen wisdom and explores regional foods and producers.
Bryn comes from a long line of cooking enthusiasts. Her grandmother, Dorothy Mengering, published a cookbook based on recipes from her family, friends and travels ("Home Cooking with Dave's Mom," Atria, 1996), and her parents are both accomplished home cooks. Her brother is a graduate of the French Culinary Institute and has taught at cooking schools in Tuscany and Chicago.
Bryn and her husband, Rob, are avid cooks, wine lovers and advocates for the Cincinnati food community. They're weekly customers at Findlay Market, and they shop community farmer's markets around the area. In season, they enjoy produce from their small vegetable garden.
Writes4Food.com represents Bryn's second career: Previously, she spent 20 years writing about design, business and creativity for HOW magazine, a leading publication for the graphic design field. For 13 years, she led the HOW brand, a multimillion-dollar, multi-platform franchise that included an award-winning magazine, well-regarded events, a successful book line and several online outlets. Prior to HOW, Bryn created, launched and managed a lifestyle publication for more than 200,000 American Express incentive cardholders. She has a bachelor's degree from the Indiana University School of Journalism.
Read all posts by Bryn, follow her on Twitter, or send Bryn an email.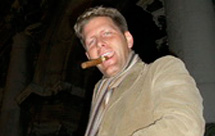 Clint Eland

(Ottawa, ON)
Raised in the small Yukon town of Haines Junction, Clint's childhood diet consisted of powdered milk, moose steak, caribou sausage, rabbit stew, rainbow trout, the occasional bear, Campbell's chicken noodle soup (70's style, with all the sodium!) and Kraft macaroni and cheese dinner garnished with sliced Oscar Meyer wieners.  He delighted in garden grown carrots eaten directly from the ground, snap peas off the vine, and low bush wild raspberry's picked above 8000 feet in the St. Elias mountain range.
As an adult, his career as a film and television producer has taken him all over the world and expanded his tastes and knowledge of food. From chicken tongue in the interior regions of China, to critiquing Joel Rubuchon's latest Parisian effort L'Atleier.  The contrast with his simple, even frontierist upbringing gives him a unique and unpredictable perspective on food and people.  Quite possibly the love child of Grizzly Adams and George Hamilton, Clint makes his home in Ottawa where he enjoys experimenting with his Big Green Egg while wearing loud Robert Graham shirts and Prada loafers.
Read all posts by Clint, follow him on Twitter, or send Clint an email.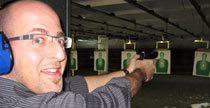 Nathan Garfinkel

(Vancouver, BC)
Nathan's oldest food memory is tossing spaghetti noodles onto the kitchen ceiling and watching in sheer delight as they stayed there for what seemed like hours. This was of course Nathan as a very young child, but as time passed his fascination with the culinary arts has remained, yet he now appreciates food for other reasons.
Being a filmmaker Nathan has always approached his projects with a strong passion which proves to be a perfect ingredient for his contribution to the foodists.ca site. Rather than writing an article and sharing it you, Nathan creates food inspired short films and food-based segments featuring Foodists and food related topics.
Watch all videos by Nathan, follow him on Twitter, or send Nathan an email.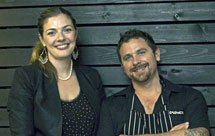 Lauren Mote & Jonathan Chovancek
(Vancouver, BC)
Jonathan Chovancek and Lauren Mote are the co-owners of Kale & Nori Culinary Arts, and makers of Bittered Sling Extracts.
With nearly two decades of professional experience, Chef Jonathan's culinary journey has been macerated with diversity, culture and creativity. From the Pacific Coast of Vancouver Island to the wilds of the Great Bear Rain Forest in Haida Gwaii and around the world to Beijing . Chef Jonathan has earned an international reputation for his innovative cuisine steeped in Canada's rich culture and diverse ethnicity.
Lauren Mote has been shaping how Canadians drink cocktails with her innovative mixology. In demand as a writer, speaker and educator, Mote brings her passion for cocktails, fine dining background and sommelier training to create spectacular beverage and food events events across North America.
You can find Lauren and Jonathan online at their website or on Twitter.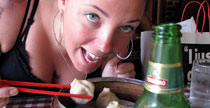 Degan Walters

(Vancouver, BC)
Degan is a writer and project manager, wine lover and whiskey drinker and all-round culinary adventurer. But she wasn't born with that bent. Being raised on a farm and eating endless meatloaf prepared by a British nanny spawned a decade of militant vegetarianism and a wariness of the spice cabinet that deprived her taste buds of much joy. Eventually she came to her senses and will now eat (and cook) pretty much anything. She has a special fondness for dim sum and can't go more than a couple of weeks without a bowl of good pho, so feels lucky to live in Vancouver where there is such an abundance of quality ingredients, culinary talent and ethnic diversity. She also blogs regularly at SmokySweet.com.
Read all posts by Degan, follow her on Twitter, or send Degan an email.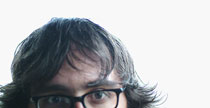 Jer Thorp

(New York, NY)
Jeremy Thorp is perhaps the hippest propeller-head you'll ever meet. A former geneticist and part-time rock star, Jeremy is a Flash designer, instructor and digital artist from Vancouver, Canada. For Jeremy, "crafting code", for him, "is just like making art or composing music". Jer travels extensively speaking at conferences around the world, following his nose and stomach while on his globetrotting adventures. Blprnt.com, Jeremy's unique collection of organic Flash experiments and generative artworks, has won numerous awards and has been featured in many design magazines both online and in print.
Read all posts by Jer, follow him on Twitter, or send Jer an email.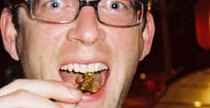 Kevin Broome

(Vancouver, BC)
In 1999, a nasty 3-day experience brought on by questionable Turkish pizza in the town of Goreme left Kevin with a stomach of steel. Ever since, he has fearlessly roamed the globe in search of its finer culinary offerings. And whether it is iguana curry from the street stalls of Malaysia, deep fried scorpion on a stick (pictured above) at the Beijing Night Market, or the simple perfection of a Parisian bistro, he has rarely been disappointed. Settling in Vancouver, with its incredible mix of ethnic offerings and consistent high end West Coast cuisine seemed like an obvious choice. He has since taken to translating his global experiences into gastronomic creations of his own while at the same time juggling the challenges of life as a new father. When not filling his belly, Kevin works as a Senior Designer for Karyo Edelman and posts to his own blog on design, art and culture at kevinbroome.com
Read all posts by Kevin, follow him on Twitter, or send Kevin an email.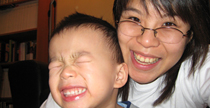 Nancy Wu

(Vancouver, BC)
The love of good literature, Japanese cartoons, cheesy British films and delicious food experiences is what brought my husband and I together to boldly go to fine dining establishments near and far for the pursuit of…aw, c'mon we just love to eat. Period. My love of food started with the Food Network and numerous trips to Europe & Japan. (Experiencing what I lovingly call my accidental order of a bowl of phelgm with sashimi on top. The loogeyfest was a mountain tuber that gets gluey as you grate it. I forget the name of it but now that I think of it, it was more like that goopy creme for eczema.) Since then I've bought every issue of Everyday Food, spent 2 hours at Barbara Jo's on a single visit, read all of Anthony Bourdain's books, obsess about al dente noodles or fresh ramen, watched every UK Gordon Ramsay series, attended a 2 day tasting session for the summer 2008 edition of Sobey's Inspired food magazine, completed said art direction of that same issue that gave me 2 complete weeks to eat my way around Toronto (photos of my experiences at Susur, Terroni's, Batifole & Jamie Kennedy's Wine Bar to come), and savored what must have been a $35 bowl of eel chirashi in Osaka and a $100 meal of fish & chips at Geales in London….and thought they were both worth it. People ask me why I run? For my health, for my sanity, to cleanse toxins from my body, to be around for my son when he needs love advice and, so I can eat. Period. I'm a Senior Designer and Art Director living and (always) designing in Vancouver, BC. Check out where the awards came from at www.nancywudesign.com. Btw, my favorite food movies are Eat Drink Man Woman and Tampopo.
Read all posts by Nancy, follow her on Twitter, or send Nancy an email.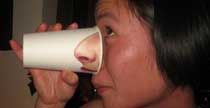 Eagranie Yuh

(Vancouver, BC)
Eagranie is the only child of a cooking-averse mom and a dad who eats lots of toast. Always a fighter, she overcame adversity and emerged a foodie. After completing her M.Sc. in chemistry, she attended Le Cordon Bleu Ottawa, where she specialized in French pastry and artisanal chocolate. Highlights of her pastry days include catering the James Beard Awards, working for Canada's top pastry chef, and getting some pretty wicked scars. Eagranie sees food as the perfect intersection of art and science—you can't have one without the other. You can't cook without understanding the science behind the technique, nor can you blindly apply science and hope to have good food. In the end, it's all about respect for the ingredients, the farmers or producers, the chefs, and the enjoyment of well-prepared food. She's an avid food tourist and a member of the International Association of Culinary Professionals (IACP). She's still thinking about a barbecued shrimp sandwich she had in New Orleans at the 2008 IACP conference. Eagranie is a technical writer focusing on usability and information architecture, and writes an award-winning food blog at The Well Tempered Chocolatier.
Read all posts by Eagranie, follow her on Twitter, or send Eagranie an email.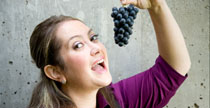 Erin Mussolum

(Vancouver, BC)
Erin's love for all things food started in a small rural basement in Ontario when at the age of four she was left alone with her Holly Hobby Easy Bake oven. After the light bulb burnt out she took this newly ignited passion to the countertop of her Grandmother's kitchen where she was given the important task of putting just the right amount of raisins into each butter tart.
Today this foodie isn't counting sun-baked grapes any longer. Obsessed with the offerings of Mother Nature she can be found regularly being seduced by culinary creations, poring over the right wine to pair with the right delectable, and scoping out the newest fandangle interiors and hippest trends in Vancouver's restaurant scene. A recovering documentary television producer, she approaches food with a fierce desire to tell its story – observing in fine detail its powerful and titillating ability to woo.
Read all posts by Erin, follow her on Twitter, or send Erin an email.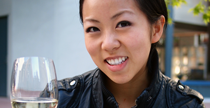 Melody Fury

(Vancouver, BC)
Vancouver Food Tour founder by day, cocktail ninja by night.
This furious freelancer contributes to The Province, 24 Hours, Tourism Vancouver, Eat Magazine, Serious Eats, Granville Magazine, Gastown Blog, and more. She puts her palette to the test as one of the judges for the 2011 Chinese Restaurant Awards.
Gourmet Fury, Melody's blog, has been nominated for best Canadian blog (10th Weblog Awards), best food, and best travel blog (2010 Canadian Weblog Awards).
Read all posts by Mel, follow her on Twitter, or send Melody an email.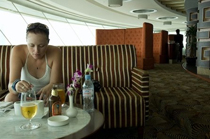 Jackie Connelly

(Victoria, BC)
Jackie is the most intolerance-laden person around food you will ever meet. No, no…not like "Ooh she's so emotionally sensitive about food" – she has had a myriad of food intolerances since childhood that have always shaped her eating experiences: she hasn't been able to eat dairy since she was 12; wheat's been off the menu since 15; she didn't drink a drop of alcohol from 2007-2009; and as of 2010 all meat has been given the ol' heave-ho. Miraculously she still manages to find a bounty of tasty things to eat.
Professionally, Jackie is a food photographer and co-founder, along with her sister, of Willowtree, which provides recipes, resources and experience-based advice for others with food sensitivities and intolerances. She is also currently studying to be a Registered Holistic Nutritionist (a.k.a. super huge food nerd). She has 2 pets, no children, and deep down is a hippie from Vancouver Island where she lives with her partner – and she is totally content with all of this.
Read all posts by Jackie, follow her on Twitter, or send Jackie an email.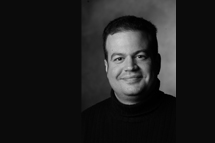 Dave Delibato

(Toronto, ON)
Dave comes from an immigrant Italian family and as such, feels this gives him permission to comment on all food-related matters by birthright. He spends most of his time coming up with advertisements and enjoys it very much, indeed. His passion is food – all food, irrespective of a given cuisine's origins and counts no comestible too lowly for his eager palate.
Read all posts by Dave, follow him on Twitter, or send Dave an email.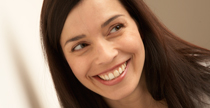 Helen Fernandes

(Chicago, IL)
Helen developed her taste for all foods interesting at a very young age. While other kids were eating mac & cheese, she was eating escargots and then searching for more in her mother's garden to be cooked up! Oysters, frog's legs and pig knuckles were not out of range for her as a tiny tyke. Hailing from an Indian seafood salesman father and an Austrian culinary mother, food with interesting flavours have always been at the forefront in her household.
Growing up in Montreal where great food is held in the highest regard, Helen spent much time honing her palate. Later in life, surrounded by chef friends she learnt the importance of distinguishing flavours and nuances of food combinations and wine pairings. For Helen, to eat is to live well as there is little as satisfying as food with exceptional flavours shared with friends.
Helen currently lives in Chicago and enjoys cooking and dining out regularly with her husband Casey. She contributes to Foodists for the Midwest and surrounding area.
Read all posts by Helen or send Helen an email.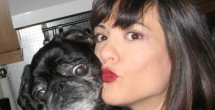 Sylvia Rigakis

(Vancouver, BC)
Sylvia grew up in a Greek family where food is at the centre of most celebrations. This meant besides living through the culinary wasteland of the 70's and being forced to eat such things as fried pork chops covered in canned vegetable soup, food in the Rigakis household was pretty damn good. An odd child who lived in her own head, Sylvia used to pretend she was on her own cooking show, and as a teenager convinced her brother and their friend Thana that throwing their parents five course dinner parties was a fun Saturday night.
Sylvia learned to cook all the traditional Greek items from her Nanas and mom and is currently playing with the recipes she inherited and putting a modern twist on them. She counts among her most cherished possessions her great-grandmother's handwritten recipe book. Sylvia approaches food as she does life, with a no fear attitude—there is nothing she won't cook­—and besides having really weird life threatening allergies (mustard!) she's also up for a taste of anything. Having recently moved to Vancouver she is trying to get used to cooking in a kitchen with less than two feet of counter space and a tiny fridge, but is thrilled to be in a city that offers fresh filo.
Read all posts by Sylvia, follow her on Twitter, or send Sylvia an email.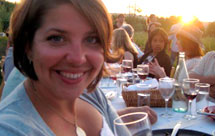 Katie D'Amato

(Seattle, WA)
Cereal. SpaghettiOs. Hot Dog People.
It's simply amazing that Katie has broken free from the "heat-and-serve" tricks of her youth and fallen in love with the intricate and inspiring food of today.
A passionate baker and a busy restaurant guest, Katie has been getting to know Seattle through its amazing flavors and local food scene for nearly 4 years. Whether it's taking classes from Orangette blogger, Molly Wizenberg, being transfixed by the special technique of the Cupcake Royale frosters or indulging in some extra special charcuterie from the Bottlehouse Cheese Monger, Katie loves each and every bite of her hometown.
Cocktails and cakes. Lobster Rolls and fresh pasta. Wine and anything with an egg on top. Katie embraces the culture that is food and encourages the relationships that are formed around the table.
Read all posts by Katie, follow her on Twitter, or send Katie an email.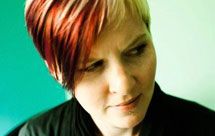 Cara Payne

(Vancouver, BC)
Cara is many things—an archivist, art historian, digital asset manager, researcher, book buff, recovering Goth, Burner, and most things in-between (and plenty that's not).  She grew up in the Okanagan, stealing apricots and apples from nearby orchards, picking fresh veggies from her dad's garden, avoiding the scorching sun and sitting quietly, looking out at the calm waters of Okanagan Lake (as long as her allergies weren't trying to kill her). She never really experienced 'food' as a kid in a small town, where everything is fast or ridiculously homogenous, but since leaving home she's been making a point of trying it all. In the same vein, Cara is a fount of rare and often disturbing knowledge, having researched a wide range of things from body mutilation origins, gynecology in the middle ages, flesh eating plants, car chase dynamics, etc..  to the role various foods play in determining the social and sexual meaning of 16th century Dutch paintings.  Life just isn't interesting if you're not learning about what you're missing.
Read all posts by Cara, follow her on Twitter, or send Cara an email.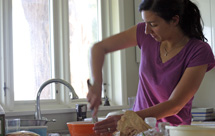 Katie Trant

(Stockholm, Sweden)
Katie Trant is a nutritionist, an avid foodie, and a food writer. It is difficult to pinpoint exactly at what point Katie's interest in food developed into a full on passion, but what stands out more than anything is when, after having lost the 'freshman 40', she realized not only how little she knew about food, but on what large scale food and nutrition are misunderstood. Wanting to deepen her own understanding and hopeful that she could teach others, Katie went back to school, and after seven long years, graduated from UBC with a degree in Food, Nutrition, and Health.
Katie's main agenda is showing people how beautiful real food can be. When asked a simple question about food, her eyes light up at the opportunity to share what she knows about gluten chain formation, how it is that iron is absorbed from food into the body, or protein combinations, to name a few. A firm believer that food and love are inseparable, Katie is always looking for an excuse to cook for her friends and family.
Although born and raised in Vancouver, BC, Katie currently lives in Stockholm, Sweden, with her husband, Paul. You can find also find Katie over at her blog, The Muffin Myth, www.themuffinmyth.com.
Read all posts by Katie, follow her on Twitter, or send Katie an email.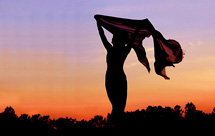 Michelle Moss

(Nelson, BC)
One day the God and Goddess of all things edible, scooped up Michelle and her Husband Will, who lived in a loft in east Vancouver (just a few doors down from Mark Busse at Industrial Brand), and dropped them in the middle of the forest in the Kootenays. Looking around their newest living assignment, they wondered what exactly the deities of diet had in mind. Ten acres of coniferous forest on a 45 degree angled slope of granite slabs did not inspire many thoughts of gardens thriving in the welcoming bosom of Mother earth…or what they were going to have for dinner.
However, after many months of rock blasting road building wood milling shelter erecting water witching stone moving finger smashing earth searching deep digging seed planting hard core labour, they found themselves many muscles stronger, many years older, many ideas wiser, in something resembling a paradise right out of the pages of "Better homes and gardens".
Since then, Michelle's life has been devoted to growing things in the space they created, bringing that produce into the kitchen they designed and finding artistic and delicious ways of preparing and presenting the bounty of all that labor.
Having developed a dietary difficulty with grains, starches and carbohydrates, Michelle found even more inspiration to create as many meals as possible that were fresh from the garden, and hence, earned herself the illustrious if local title of "The Queen of All Things Salad"
When Michelle isn't digging planting weeding harvesting slicing dicing or serving, she can be found in her jewelry studio Michelleangella.com creating wearable art, or at the microphone in Will's studio recording lyrics for "The Arcane Garden", a combined musical project that is currently blossoming between them.
Read all posts by Michelle or send Michelle an email.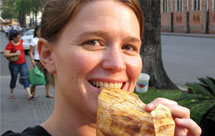 Sarah Reinertsen
(Vancouver, BC)
The fortunate instance of a bus breakdown in the Himalayan foothills – after the bus driver tried unsuccessfully to fix the malfunction with a 2×4 and a hose – provided Sarah with the inspiration and opportunity needed to contemplate her future (that is to say: a pretty view and a long wait). The answer was instantly clear as the pages in the diary began to fill up: culinary school.
A year of mature-aged backpacking and a year of mature-aged culinary study later, Sarah combines her love and knowledge of food with tech, travel, writing and the odd failed kitchen experiment. One day, it might even be clear where all of this is leading.
You can find Sarah online at her personal blog or on Twitter.
Read all posts by Sarah or send Sarah an email.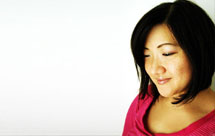 Kaishin Chu
(Vancouver, BC)
Kai is an interdisciplinary experience designer, small but mighty Tech+Culture+Food Sponge, photographer, & advocate for ALZ/Dementia.

You can find Kai online at her personal website or on Twitter.

??