"WE'RE GOING HUNGRY SO THEY DON'T HAVE TO"
Posted by Mark Busse on Thursday, December 4th, 2014
Tags for this Article: A Better Life Foundation, Being Hungry Sucks, Save on Meats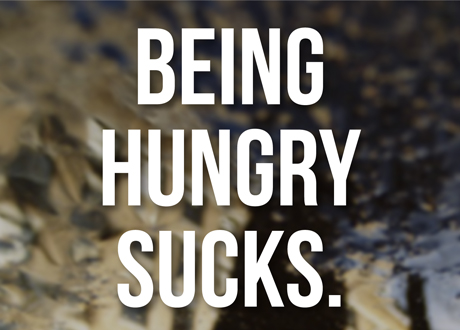 JOIN US ON DECEMBER 19TH AT A BETTER LIFE FOUNDATION'S FIRST ANNUAL 24 HOUR HUNGER CHALLENGE
It's simple – we are going hungry so they don't have to. We are engaging in a 24-hour famine to promote awareness and raise funds for food security in the DTES.
December 19th at 6pm we will report to Save On Meats and "lock in" until 6am. Some participants will join us remotely. A full night of speakers and workshops will help us tackle these difficult issues as a community.
PLEASE DONATE: http://abetterlifefoundation.ca/fundraiser/
WHY:
Because we should and can.
To raise critical funds to fight food insecurity in Vancouver's Downtown Eastside.
Access to healthy low-cost food in the Downtown Eastside is limited and often unattainable for those who struggle to make a living wage.
Poverty directly affects the quality of food individuals consume. Food items with the most nutritional benefits tend to be the most expensive to purchase, leaving low-income families and individuals to go without necessities such as fruits, vegetables, and proteins (Statistics Canada, 2006).
According to the ministry of health, foods that are affordable and are easier to access for low-income populations are often energy dense foods that have inadequate nutritional value. (Population Health and Wellness BC Ministry of Health, 2011)
Food insecurity impacts the amount of stress individuals and family units experience and it can be directly attributed to the number of our community members who have poor health and multiple chronic conditions including major depression or distress. (Mikkonen & Raphael, 2010 & Canadian Food Bank, 2012).
EVEN $5 WILL HELP: http://abetterlifefoundation.ca/fundraiser/
YOUR DONATIONS BENEFIT:
Currently training 360 women a year on food security and provision. Expanding to 720 with your help.
Add provision of 100 meals a day 4 times a week all year to Downtown Eastside Women's Centre "Beauty Nights" Program.
Supplement meals and fund food programing for East Vancouver youth in partnership with Growing Chefs, Breakfast Clubs of Canada and others.
Addition of meal program to Rainer Women's Hotel, 40 meals a day for the entire year.
Supplementing current meal program of 717 meals a day to 8 Single Room Occupancy Hotels in the DTES.
200 breakfasts a week to kids and their families at Strathcona Elementary School.
Provide emergency food for organisations working in the DTES.
Adding jobs and training to current programs for those who face traditional "barriers" to employment.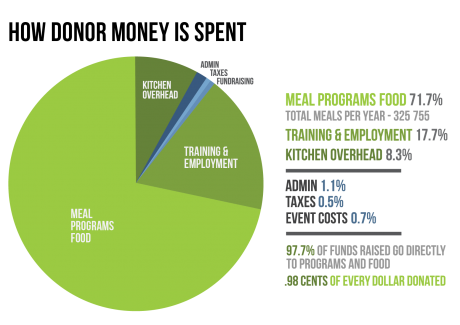 "I have watched as young mothers have learned simple inexpensive recipes to feed themselves and their children." – Charlene Peer instructor, Sorella House
THANK YOU FOR YOUR SUPPORT: http://abetterlifefoundation.ca/fundraiser/