Raising the "STAKEs"
Posted by Erin Mussolum on Sunday, October 5th, 2014
Tags for this Article: halibut, Hard Rock Casino Vancouver, pork belly, Stake, Tri-cities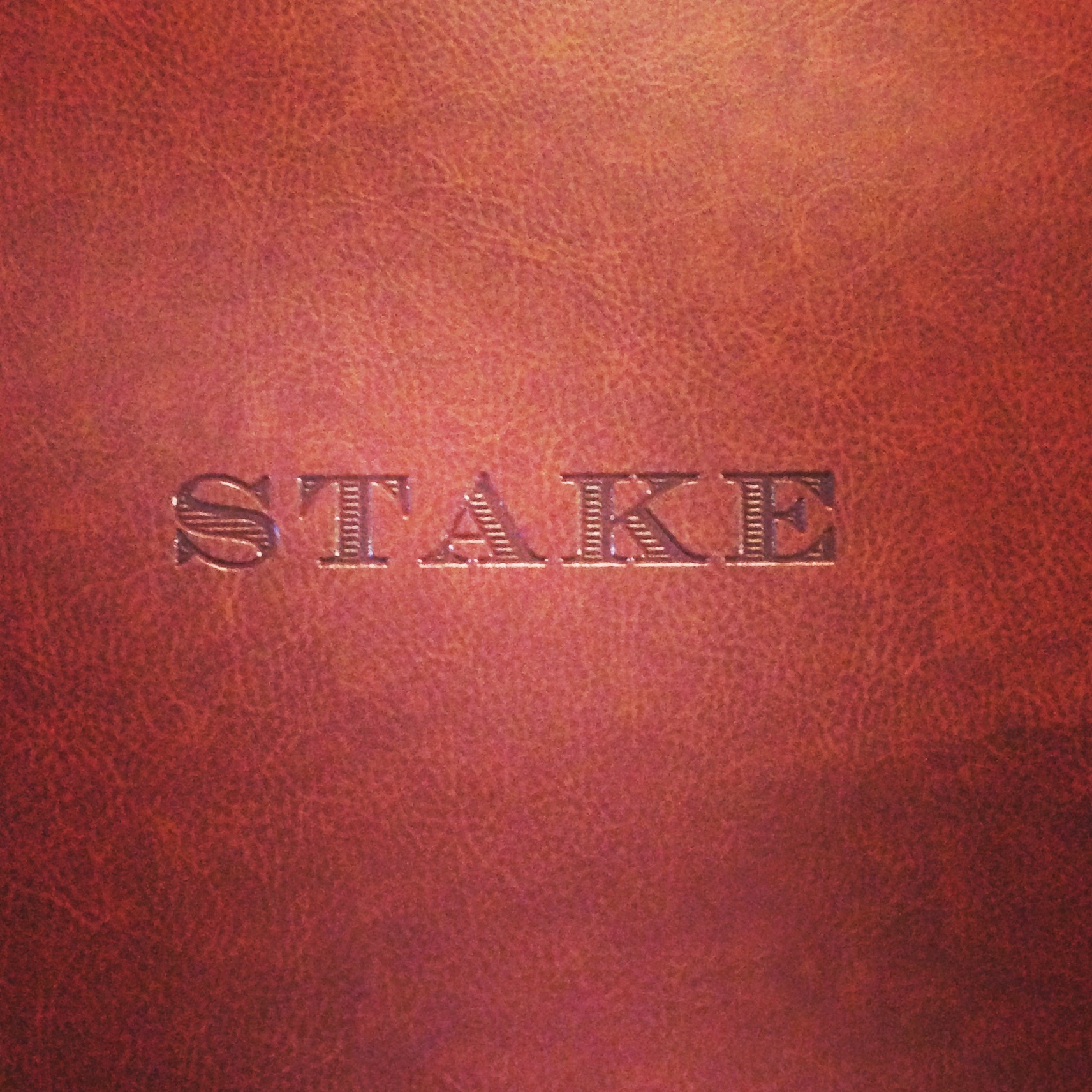 When I hear about restaurants in casinos I always think…"meh".
I conjure up visions of big plates of cheap food, smothered in even cheaper sauces. I once went to a casino in Kansas City where I ordered from a Mexican restaurant and received a burrito the size of my head. Another time I ordered Italian and ended up with a fatty pork loin covered in gravy. And one of my worst all-time meals took place at Mario Batali's restaurant in Vegas. It was beyond bad.
So when the invitation to attend the re-launch of the menu at Stake – located in the Hard Rock Casino in Vancouver, I was pretty leery.
I quickly learned however that the six dishes I was about to sample would be locally sourced, ocean wise, with a menu that would change with the seasons, and all paired with BC wines and spirits. Now THIS casino restaurant had my attention.
The duo at the helm of this menu rebrand are Darryl Thomson (Director of Food and Beverage), and Matthew Richmond (Executive Chef). The two were both part of the opening team at the Fairmont Pacific Rim. They then reunited just mere weeks ago at Hard Rock to inject some much needed energy into the stale and tired Stake menu. And their passion? To bring the culinary "city" to the Tri-cities".
Says Thomson, "We understood that we needed to offer the people of the Tri-cities a downtown menu but not at the downtown pricing. And we wanted to give them the option to stay local and not have to venture downtown for a great meal."
I was excited about this tasting. We would be served six courses, as they are presented, so that we could see how they looked as well as tasted.
Here's the rundown of the dishes:
Beet Trio Salad with blueberry goat cheese mousse, pea greens, walnut wafer and golden beet dressing
Stake's Signature Smoked Crispy Pork Belly with green pea puree, butter braised white asparagus, tomato confit, apple bourbon jus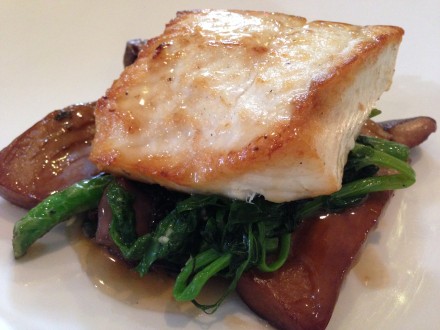 Pacific Halibut with king oyster mushrooms braised in abalone sauce, preserved olive, green beans & eggplant with wilted pea greens
Seared Beef Tenderloin with Golden Ears Emmental fondant potato, glazed beets, crisp leek, truffle foam and jus
Pan-seared Truffle Polenta with leek fondue, ratatouille, thyme glazed portabella, garlic cream, and micro chard
Chocolate Marquise with Irish cream anglaise, chocolate pearls, and raspberry coulis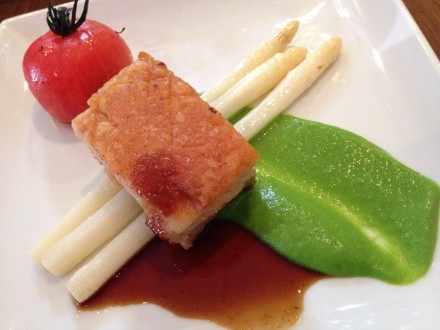 My favourite hands down was the Crispy Pork Belly. It was exactly how I enjoy this type of dish. Crispy, smoked, salty, and a little more on the leaner side than some of the sloppier fatty counterparts I've had before  This was definitely a highlight for me.
When I asked Thomson what he feels most proud of with regards to the rebrand he says, "I'm most proud to see Chef's personality in each one of his dishes, the care and passion he brings to his food and his team."
I would have to agree. Each dish was very well thought out, even down to the flavour of the micro green garnish. The plating was excellent and it always comforting to know that the food I was eating was locally sourced.
"So far we are very pleased with the response that we have received from the surrounding area," says Thomson. "We are striving in the next two years to see us as being the industry leader in Casino dining and mentioned in the same breath as the other top restaurants in the area." 
Personally I think they really nailed it. I will be interested if the Tri-cities really grasp and appreciate the caliber of these dishes and the effort that goes into creating them. But you be the judge. Drop me a line and let me know what you think of Stake. I'll definitely be returning.
Stake is located at the Hard Rock Casino in Vancouver 2080 United Boulevard in Coquitlam.