Cooking Classes For DTES At Risk Women Needs Your Support
Posted by Mark Busse on Wednesday, March 19th, 2014
Tags for this Article: A Better Life Foundation, DTES, DTES Cooking Classes, vancouver, women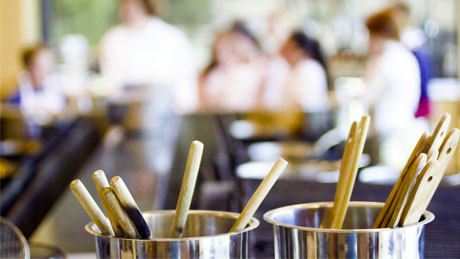 It's well known that Vancouver's DTES is crowded with women fighting to just survive, living in SROs like Atira's 108 room Sorella House at Abbott and Pender. But have you ever thought about how these women, living on fixed incomes or one step from being homeless, feed themselves?
What if I told you there was a local cooking class program specifically for these at-risk women that has logged hundreds of hours of training, served hundreds of meals, and taught hundreds of women how to prepare healthy, low-cost meals for themselves and their children? Awesome, right? You bet it is!
Supported by local charity A Better Life Foundation, DTES Cooking Classes provide women with basic cooking skills around sanitation, proper handling of meat products; preparation skills including proper use of knives and kitchen utensils; collection and creation of recipes, and how to prepare nutritious food using utensils they have at their disposal including hot plates, skillets and microwaves.
But like many programs in the DTES, it is produced by a charity that needs our help. Each class costs $75.00 (2/3 for cost of food and 1/3 goes to the peer instructor teaching the class.) Anyone can sponsor a class or support it in any denomination. If you are a women we welcome you to volunteer and join in on a class. Or just help us by spreading the message to your friends. Email [email protected] for any questions
Please friends and foodies, I know you all would love this program, so take five minutes to visit this website and join me in supporting this program that helps women learn how to feed themselves and others. Thank you.