Online farmers markets in Canada?
Posted by Anthony Nicalo on Friday, March 13th, 2009
Tags for this Article: artisan, foodoro, foodzie, online farmers market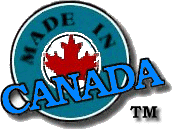 Two new companies, Foodzie and Foodoro are waging an Iron Chef-like battle for supremacy in the artisan food market. They both have some great features and artisan products available, but they do not ship to Canada. Moreover, they don't have any great artisan foodstuffs from Canada. The Edible BC shop on Granville Island certainly has a few Canadian treats, like Venturi-Schulze's balsamic vinegar, but if you could shop at a dot-ca version of Foodzie or Foodoro, what products would you like to see?