Gracias Madre
Posted by Jules Morgan on Wednesday, March 24th, 2010
Tags for this Article: mexican, mexican-food, organic, san francisco, sustainability, the mission district, vegan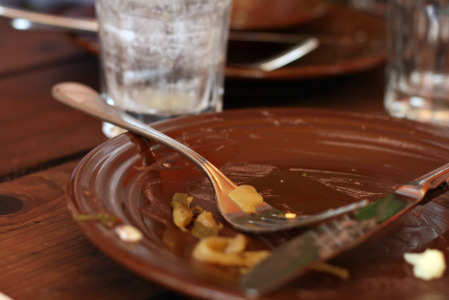 My love for Mexican cuisine started at the tender age of 17, when en route to Mazatlan, we stopped at a remote village somewhere just west of Torreón and entered a ramshackle hut where, amidst the dust of the road, I was presented with a steaming bowl of fresh tortilla soup, adorned with wedges of fresh lime and the pungent aroma of coriander. The memories of that particular voyage have never left, eating fresh mangoes from the vendor on the beach, taquitos dripping with mole and devoured on the street, tortillas made daily by the housekeeper and eaten straight from the pan, the markets near Tec de Monterrey where we would sit and eat quesadillas and cups of sweet ice. On my return, there was nothing that could compare to those delicious delicacies, the boxed creations of El Paso were just an insult to my taste buds. Fortunately, now, Vancouver is home to a handful of Mexican restaurants that can at least satisfy my picky palette.
But it is San Francisco, with its colourful Mission district, that I always enjoy heading to. Enjoying sweet, sticky Tamarindade and burritos at a taqueria, my longing for Mexican food is well and truly sated. So it is always with a degree of anticipation when a new restaurant is suggested.
Nestled between 18th and 19th on Mission Street, lays Gracias Madre, the newest restaurant from the owners of Café Gratitude. From the moment we stepped in through the gates, we were treated to a feast of all senses. The décor is beautiful, simple and rustic. We sat outside, underneath the tall colourful mural holding court, sipping delicate horchata . The menu is completely vegan, which from a table of non-vegans, proved to be the biggest challenge. Not because of its non-meat offerings, but because we were unable to choose from all the mouthwatering descriptions. We sampled a selection of almost everything, and with each mouthful came pure bliss.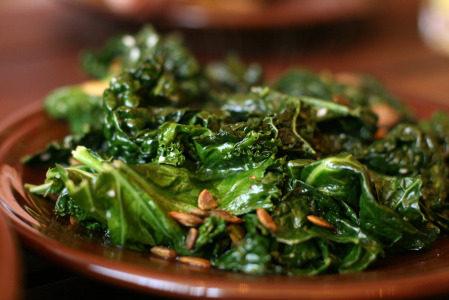 From the buttery tamal that simply melted in our mouths, to the perfectly seasoned Kale con Chile y Ajo and Hongos tacos, to the attentive service we received, Gracias Madre delivered.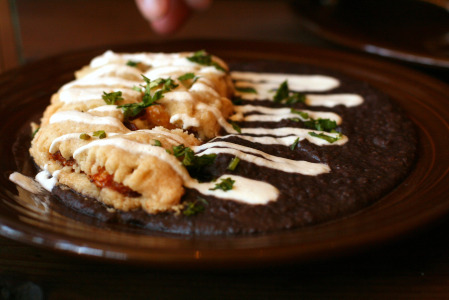 With the majority of their produce grown at the Be Love Farm, Gracias Madre celebrates its food, offering a wide variety of seasonal, local fruit and vegetables, which appeased even all of us, the happily carnivorous. I'm looking forward to going back next time I find myself in San Francisco.
Gracias, indeed.
Gracias Madre is located at 2211 Mission Street, San Francisco and is open daily from 11am – 11pm.