Asian Home Gourmet sauces
Posted by Matt SamyciaWood on Friday, February 27th, 2009
Tags for this Article: asian, Sauces, Spices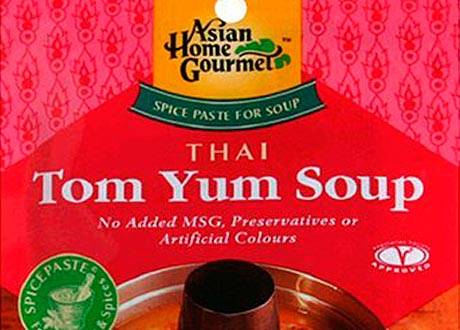 I recently discovered these sauces and spice pastes. They are great quality (which is echoed in other posts I have been reading) and the suggested recipes on the back are easy to follow and create.
They have over 30 varieties. The company site was not working at the time I created this entry so check out the selection at Amazon. I first saw the sauces when wandering down the food isle in London Drugs of all places, but the local Vancouver Sunrise Market in Chinatown has the largest selection I have seen.
Try the suggested recipes or have fun experimenting. Last night I added the Cantonese Claypot Rice paste to sesame oil and fried spring onions, cherry tomatoes, cilantro then added two eggs and served on top of an English muffin – tasted great. The paste had a similar consistency to Hoisin sauce but tasted quite different, made from tomato paste, ginger and sesame oil.
Has anyone else tried these sauces, what was your experience?