What's the strangest thing you have witnessed during dinner?
Posted by Matt SamyciaWood on Monday, April 13th, 2009
Tags for this Article: dumbells, strange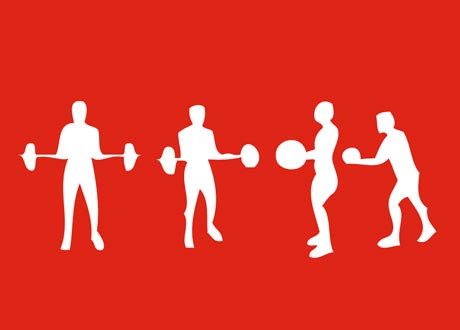 My wife and I were having lunch the other day at a Greek restaurant in Burnaby. One thing that caught our attention was the brand new Ferrari parked outside. As we arrived the owner was proudly washing his pride and joy (the car). He is a gentleman in his early 50's, wearing a tightly fitting t-shirt that showed off every detail of his once prized chest.
After ordering lunch we heard the clanking of metal which was very out of placed in a restaurant. We looked over and to our surprise we noticed the owner pumping iron, lifting dumbbells in the entrance of the restaurant. Seriously, we looked at each other as if we were hallucinating – but we were not.
This so far has been the strangest episode I have experienced in any restaurant. Do you have a strange story to share?