Oliva Nera
Posted by Denise Boyle on Friday, August 28th, 2009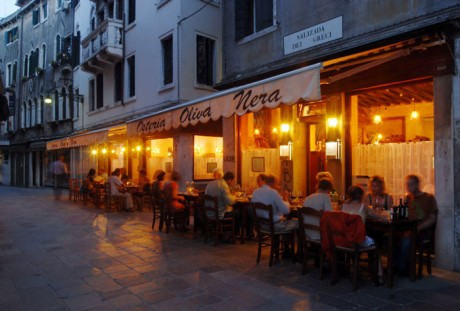 The next time you find yourself in Venice, think about splurging a little and have dinner at the wonderful Osteria Oliva Nera http://www.osteria-olivanera.com/.  
There are 2 restaurants, side-by-side, run by a husband and wife team, both rooms are very small, so reservations are highly recommended.  Due to the fact that they are such small establishments, the service is very personalized – wait staff are attentive and knowledgeable, they won't rush you and you are likely to be served, at least part of the time, by one of the owners.  Our meals were absolutely delicious, obviously prepared with much care and the freshest ingredients.  
Be sure to try the lovely stuffed and fried zucchini flowers.