Ready, Set…Drink
Posted by Ben Garfinkel on Wednesday, January 20th, 2010
Tags for this Article: 2010 winter games, beer, drinking vancouver, john lee, vancouver 2010, vancouver bars, vancouver drinking guide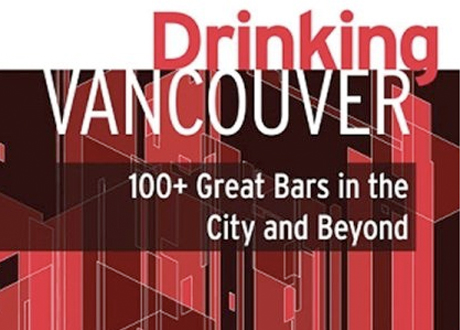 Not too long ago we received an unsolicited copy of the book Drinking Vancouver, 100 Great Bars in the City and Beyond by travel writer John Lee. As far as credentials go, I suppose being a British ex-pat makes him a natural fit for a book on bars and beer. Plus, he's been here since Expo 86, the last big drinking party this city had.
My first reaction was, "Hmmm, not sure I'd have much use for a printed book on bars in Vancouver." until I realized that I'm probably not the primary target market for it. In fact, with the international hoards about to descend on us for the 2010 Olympic Winter Games next month maybe this is just the thing they'll need to avoid falling into the wrong drinking hole.
It's a basic looking book, clean, but obviously printed with the economics in mind. If you can get past the lack of photography, as it turns out the writing is snappy, fresh, honest and accurate as far as I can tell. And that's the thing, it's kind of cool reading what is essentially a guide book about many of your own familiar haunts. It's not hard to gauge if the thing is any good.
The guide is nicely and conveniently organized by area of the city, with twelve of the 100 bars getting a "star" indicating they are the top of the top (something everyone wants to know). Lee has also taken the time to advise on what the "essential tipple" and "must-have nosh" is within each establishment. I suppose that's only based on his experience at each and may not be exhaustive, but from what I saw I think his recommendations are reasonably solid so in most cases if you have no other reference, you're likely better off going with his suggestions than guessing!
Would I buy it? No. Should you buy it if you are planning on heading here in the next few months and are seriously into bars and pubs? Maybe. Moving to Vancouver and really into pubs, gastro bars and drinking? Then yes, possibly. The real issue for me is that this is the kind of information that should these days be online and constantly fresh. The author's answer to the issue of a print book getting dated fast is, of course, a website. However, it appears as if there is very little content to back this book up online. Frankly, I'd have skipped the paper altogether, built an iPhone app and decent website and charged a couple bucks for it all.