Book Giveaway: Are you a glutton?
Posted by Ben Garfinkel on Tuesday, February 1st, 2011
Tags for this Article: Bob Blumer, cookbook, Glutton for Pleasure, kitchen etiquette, monty python, mr. creosote, surreal cook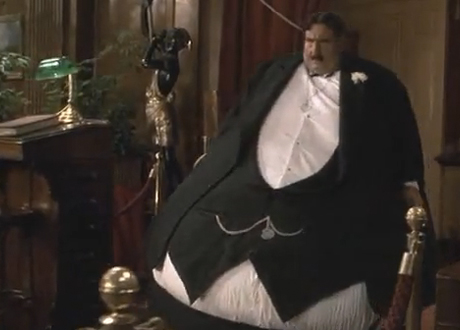 We recently received a copy of Bob Blumer's latest book, Glutton for Pleasure to check out. I thumbed through it and it's filled with great tips such as Kitchen Feng Shiu, vibrant photography and looks like a lot of fun (Man vs. Can).
We've got a copy of the book to give away! Just tell us a story about some personal gluttony and we'll pick the best one February 15th. That gives you lots of time to stock the freezer with gelato and finish it all in one crazy, 3am binge.
Also, look for our video interview with Bob coming later this month!