Tacos Guaymas – Another Roadside Attraction
Posted by Degan Walters on Monday, February 15th, 2010
Tags for this Article: chain, mexican, road trip, U.S.A.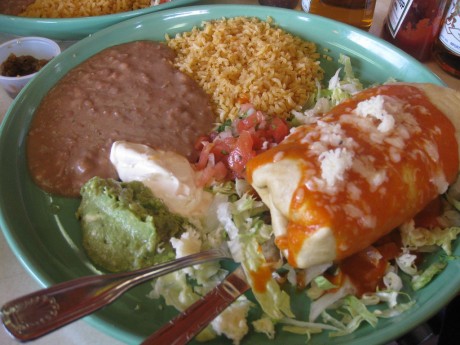 I'm not really a fan of junk food – or "road food" as Tom Robbins calls it in Another Roadside Attraction – which makes heading out on a road trip somewhat less exciting in the eating department. Last year, however, a friend introduced me to Tacos Guaymas which has become a required stop on every trip south of the border. They've got plenty of locations, including several in Seattle, but Burlington (590 S Burlington Blvd) and Everett (1814 112th St SE) are the ones that seem to tie in well after waiting in the border line up.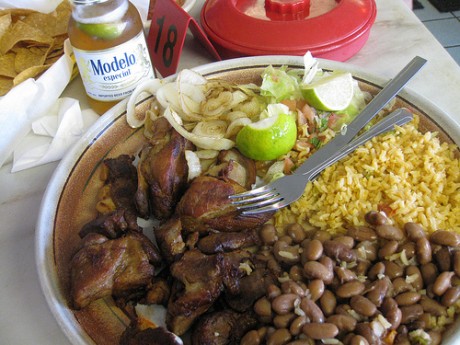 Tacos Guaymas is a chain of fast food (for lack of a better word) restaurants, but rather than serving up processed, wilted dishes, the food is fresh and very authentic. They've got one of those menus that goes on and on with specials on coloured paper tacked on to the bottom and sides and it includes all the standard Mexican fare like tacos, burritos, carne asada, chimichanga, and enchiladas, etc. but I've also had the meat plate (above) and ceviche and others and not once been disappointed. The portions are enormous – truly trucker-sized – so consider yourself warned. It's easy to get carried away ordering and then have to stretch out in the car for a couple of hours until you get to where you're going.