Book Giveaway Contest: Sugar Snaps and Strawberries
Posted by Degan Walters on Friday, March 18th, 2011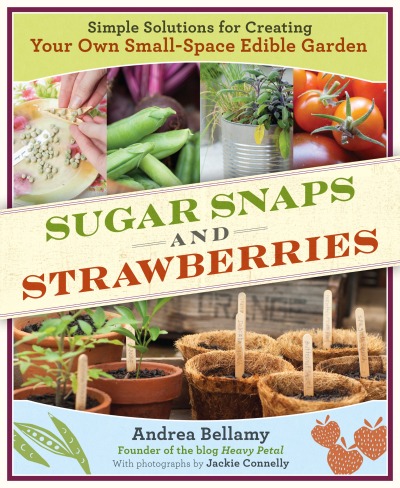 Thought you had to give up your garden to have an urban address? In Sugar Snaps And Strawberries: Simple Solutions for Creating Your Own Small-Space Edible Garden, Andrea Bellamy (with photos by Foodist Jackie Connelly!) will walk you through how to grow your own edible urban garden – whether it be  on a balcony or in a tiny plot.
It's a great book, full of photos and helpful tips. And we have a copy of Sugar Snaps and Strawberries to give away to our readers! Just tell us in the comments what is the most interesting thing you've grown – or would like to grow.
Stay tuned for an interview with Andrea on Foodists.ca and you can attend her launch party in Vancouver at Barbara Jo's Books to Cooks on March 28, 2011 at 6 PM. $36 gets you into the launch party as well as a copy of the book.