VPIWF Celebrating Excellence Awards
Posted by Degan Walters on Thursday, April 7th, 2011
Tags for this Article: awards, festival, vancouver, VPIWF, Wine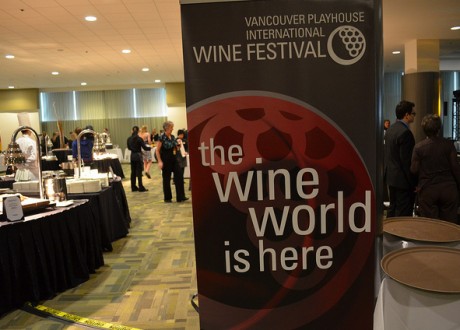 Even though the Vancouver Playhouse International Wine Festival was just getting started before I left for my stagette on Friday afternoon, it seemed fitting that my last event was the "Celebrating Excellence" awards lunch. So many things are happening in the wine world and this is the place to celebrate them.
As we ate and drank our way through Spanish favorites, the winners were announced: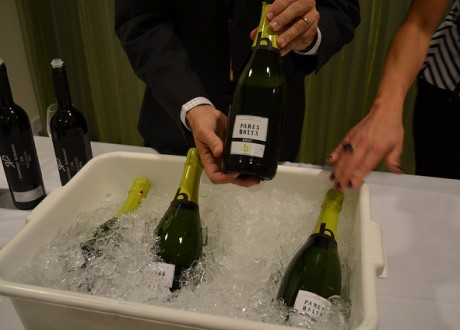 Sommelier of the Year went to Owen Knowlton of West Restaurant. Usually I am drinking cocktails there, but they also received a Platinum Wine List Award so this is an amazing combo. Other wine list award winners for metro Vancouver are as follows:
Platinum:
Blue Water Café + raw bar
West Restaurant
Gold:
C Restaurant
Cioppino's Mediterranean Grill & Enoteca
CinCin
Wine Room at Joey Bentall One
L'Abattoir
Au Petit Chavignol
Salt Tasting Room
Silver:
Cactus Club Cafe
Provence Marinaside
The Observatory
The Salmon House
Zest Japanese Cuisine
Chambar
Bronze:
ShuRaku Sake Bar & Bistro
Poor Italian Ristorante
Lift Bar Grill View
Yew Restaurant + Bar
Raincity Grill
Joe Fortes Seafood and Chop House
Honourable Mention:
Goldfish Pacific Kitchen
Gramercy Grill
Joey Restaurants
Hart House Restaurant (Burnaby)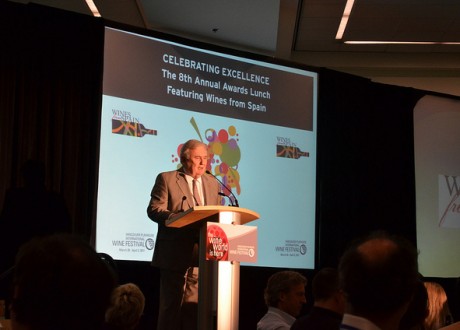 See the winners in other regions and categories here.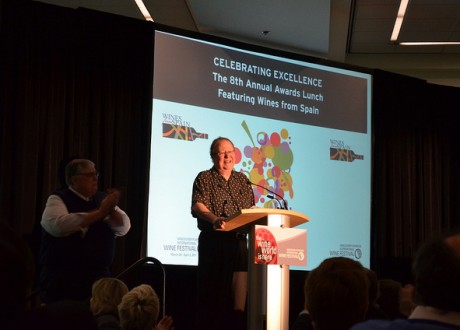 Jurgen Gothe won the Spirited Industry Professional Award. It "honours an individual who has made a significant contribution to the sales, service or promotion of wine in British Columbia" and the weekly wine columnist for the Georgia Straight has certainly done this, with style. As photos were presented, he started to realize what was happening and by the time the room was standing, he was almost speechless.
It was a great event and I was happy to be leaving the festival on such a warm note. Can't wait until next year!