2011 Van Mag Awards
Posted by Degan Walters on Sunday, April 17th, 2011
Tags for this Article: awards, best, feast, magazine, restaurant, vancouver, Vancouver Magazine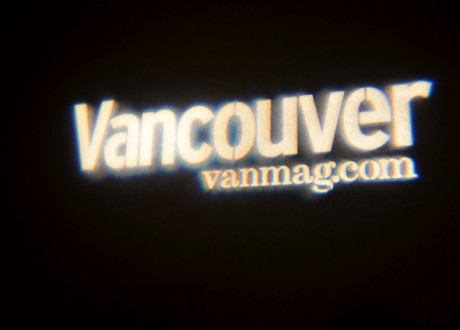 Mark, Erin and I had the pleasure of attending the 2011 Vancouver Magazine Restaurant awards on behalf of Foodists this year. If you're looking for a quick list of winners, you'll find it here, and for more photos you can go here and here but read on for our recap of the event.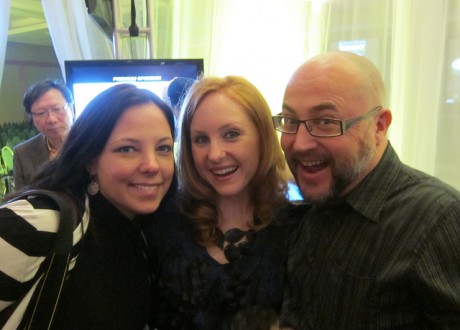 It was a great day, with Vancouver Magazine pulling no punches for the pre-awards reception. Each of the nominees had a tray of goodies out plus several wine and liquor companies also had a presence so it was a bit of a mad rush to get in the necessary eating, drinking and mingling before the winners were announced. There was also a fair amount of jostling to get in the requisite photo of the girl in the meat dress: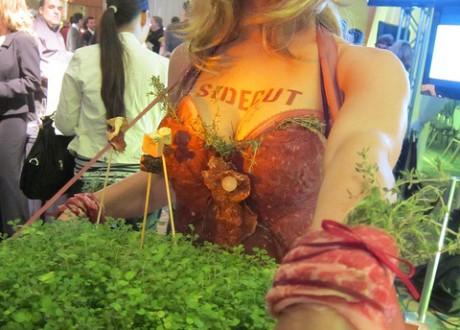 Representing Sidecut in Whistler she was handing out skewers of seared ahi tuna and foie gras flavoured with their custom spice rubs but the crowd was much more interested in her prosciutto boots and bustier.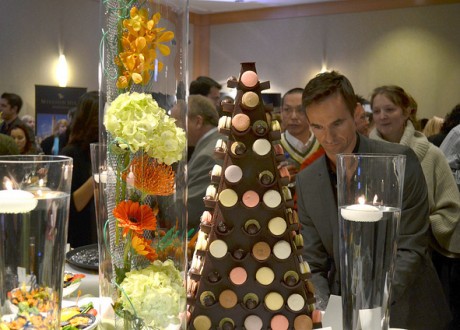 Some other favorites were Two Rivers Meats table, where they were handing out an array of charcuterie in their trademark "Nice to Meat You" jackets, Thomas Haas' macaron tower, and the wall centre's arctic char. I didn't have any, but the fact that Mijune had FOUR desserts probably indicates something too.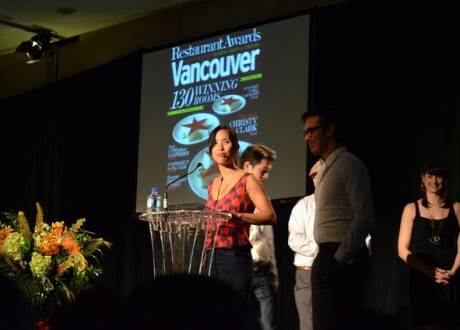 And then it was time for the awards to start. Michael Eckford and Fiona Forbes, co-hosts of Urban Rush, hosted the show with some degree of silliness to keep the crowd entertained.
Bao Bei cleaned up with Best New Restaurant,
Best Small Plates and Best New Design, while La Quercia (a restaurant I have now inexplicably canceled my reservation for four times) received Restaurant of the Year and Best Informal Restaurant.
Best Food Cart was a new category introduced this year as a result of the burgeoning street food industry in Vancouver and the award went deservedly to Roaming Dragon.
Nico Schuermans was honored with Chef of the Year for his hard work at Chambar, Dirty Apron, and Cafe Medina and this group was recognized in a couple of other categories as well – Cafe Medina for Best Breakfast and Chambar for Best Other European.
In all, there were not very many surprises. There is a core group of decent restaurants in Vancouver and no one needs to attend to know that Best Indian will go to Vij's and Best Thai will go to Maenam.
The bar scene brought a couple of surprises, with Bacchus winning for Best Bar/Lounge and Simon Kaulback of Boneta winning Bartender of the Year but these are the Vancouver Magazine awards and the criteria was for cocktails for an out of town hedge-fund uncle – something of a far cry from the hipster crowd.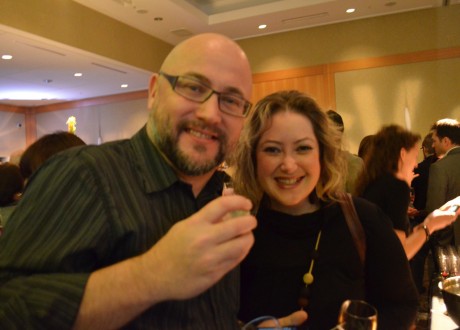 Other winners include:
Lifetime Achievemnt Award: Jack Evrensel, Top Table Group
Pastry Chef of the eYear: Thomas Haas
Green Award: Harry Kamobolis
Best Formal Restaurant: Blue Water Cafe + Raw Bar
Premier Crew: Sahara Tamarin (Ulla), Paul Grunberg (L'Abattoir), Giovanni Giardino (Campagnolo), Mike Bernardo (Vij's), Owen Knowlton (West)
Best Formal Italian: Cioppino's
Supplier of the Year: Two Rivers Meat
Best Formal French: Le Crocodile
Best Casual French: Pied-a-Terre
Best Seafood: Blue Water Cafe + Raw Bar
Best Formal Japanese: Tojo's
Best Casual Japanese: Guu
Best Formal Chinese: Kirin
Best Casual Chinese: Alvin Garden
Best Dim Sum: Kirin
Best Indian: Vij's
Best Korean: Hanwoori
Best Thai: Maenam
Best Vietnamese: Phnom Penh
Best of the Americas: La Taqueria
Best North Shore: La Regalade
Congrats to all the winners! Looking forward to next year.