CONTEST: Unquenchable thirst for a bargain
Posted by Ben Garfinkel on Thursday, November 17th, 2011
Tags for this Article: contest, Natalie MacLean, Wine, wine bargain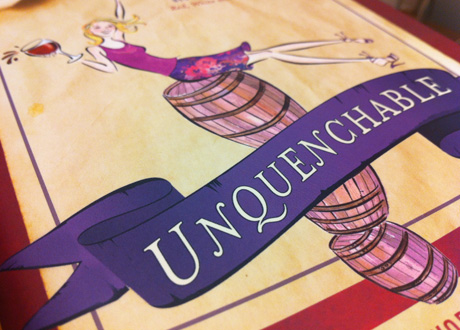 You're either a wine person or you're going to be one. When you start out, you might be less inclined to spend the big money on a single bottle of wine because, well, you don't get what makes a wine better than any other (or, you are under austerity measures). The next step might be applying the thinking that as the dollar value goes up, so does the quality. Certainly, if you go on the notion that the more commonly famous wine regions of the world command a premium, you will pay one, but there are places that can produce superlative wines more economically due to labour rates and many other factors.
Can you spot a wine bargain? Are you one of those people who hopes like hell the random liquor store clerk actually knows a thing or two more than you do when you ask for something around $15? Natalie MacLean's going to set you right. And tell you a yarn while doing so. Recently named the World's Best Drink Writer at the World Food Media Awards, she's devoted herself to nosing around the globe to find good wines at bargain prices. Regardless of your ability to afford a $2,000 bottle of Bordeaux, she'll slough off some of her frugal roots and steer you clear of that rabbit hole.
If you're in Vancouver this coming Monday, November 21, you can go meet Natalie in person. She'll be sharing her wisdom over wine and cheese pairings at the Fairmont Pacific Rim Hotel, and reading from her latest book, Unquenchable: A Tipsy Quest for the World's Best Bargain Wines.
We have a copy of her book to give away. Just comment on what your 'go to' bargain wine (varietal, brand, etc) is and how that came to be. We'll pick a random winner from all the comments we receive. Book prize will be available for pick up from Foodists.ca headquarters!