The Drops of the Gods
Posted by Ben Garfinkel on Wednesday, October 22nd, 2008
Tags for this Article: asia, drops of the gods, manga, NY Times, Shin Kibiyashi, Wine, Yuko Kibayashi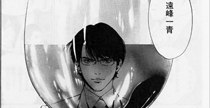 Who knew that the most influential voice in Asia's wine market is, well, a comic book character. Manga to be precise. The Drops of the Gods follows 20-something Shizuku, on a quest to learn about wine so he can claim his deceased father's, a wine critic, wine cellar. The journey revolves around the descriptions of twelve wines his father considered the world's best, comparing them to the disciples of Jesus.
Clearly the series, created by Yuko Kibayashi, 49, and her brother, Shin, 46, has taken Asia by storm. Hotels and restaurants rush to stock up on the wines mentioned in each issue, and scores of people have started to take notice of wine.
Yuko and Shin don't have any formal wine education, but their unique style has made wine accessible to the laymen, some of whom had never even tried wine before. And how's this for commitment: the rent a separate apartment in Tokyo and pay for earthquake monitoring for their 3,000 bottle collection.