Gordon Ramsay in TO
Posted by Alexa Clark on Saturday, April 12th, 2008
Tags for this Article: Chapters, chef, cookbook, Gordon Ramsay, Hell's Kitchen, Ontario, Toronto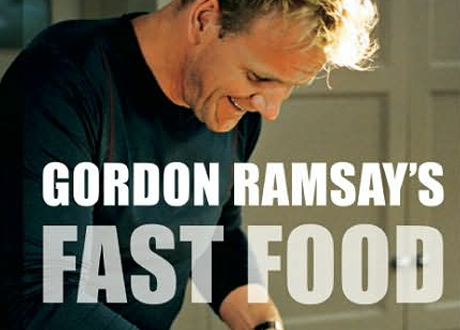 I just got a note that Gordon Ramsay, star of Hell's Kitchen and Kitchen Nightmares, will be in Toronto this month signing copies of his latest cookbook.
There is a wristband policy in effect and you can't get Gordon to sign your favourite knife either… only his new book – Gordon Ramsay's Fast Food. And only if you have proof you bought it at Indigo, Chapters.
I wonder if there are restrictions on what you can get him to write.  I think I'd like "Lex, here's your f*ing signature, you stupid donkey. Now get out of my line!"
No wristband required to stand around and gawk, so I'll bet there will be tones of blurry photos on Flickr.
Indigo, Burlington, Ontario, Sunday, April 27th – 3:00 pm

Indigo Eaton Centre, Toronto, Ontario, Monday, April 28th – 7:00 pm