Dining during a recession = better home cooking
Posted by Nancy Wu on Thursday, November 26th, 2009
Tags for this Article: Cioppino's, coast, cookbooks, Gordon Ramsay, homecooking, Jamie Oliver, Les Faux Bourgeois, Maenam, Pied A Terre, The Irish Heather, Thomas Keller, Trattoria Italian Kitchen
When I watched Gordon Ramsay's Kitchen Nightmares UK Special this past January, he didn't hold back about some of his own successful restaurants suffering due to the credit crunch. That was true for dining establishments worldwide, with some popular high-quality favorites unable to survive it. Locally, Vancouver lost Chow, Gastropod (where Maenam now serves up incredible Thai cuisine), Morton's The Steakhouse & Aurora Bistro. Conversely, places like Coast, Cioppino's or Pied-a-Terre haven't skipped a beat. Then there are those seemingly recession-friendly—but mostly top quality & affordable—offerings from Les Faux Bourgeois, Trattoria Italian Kitchen or The Irish Heather that always keep them busy every night.
But let's not forget those celebrity chefs (like Mr. Ramsay) who have come up with their own recession-busting solutions, in the form of home cooking books targeted for us mere mortals. We already know about their intimidating culinary skills using produce from premium organic farms; now let's read and drool over some of their latest offerings using ingredients from your local supermarket…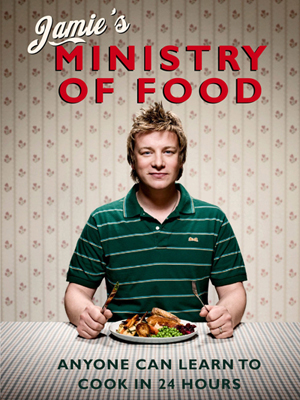 Jamie Oliver had a great 2008 TV series called "Jamie's Ministry of Food" where he challenged the town of Rotherham to get back to their kitchens and make simple delicious food from scratch. No takeaways, pre-packaged meals or shortcuts anymore. Selecting the most unlikely collection of underdogs he could find, it was heartening to see them get so charged up over the ability to cook simple tasty meals with confidence and ease. I quite enjoyed the series and the book to support it. (The North American edition was rewritten and repackaged as "Jamie's Food Revolution")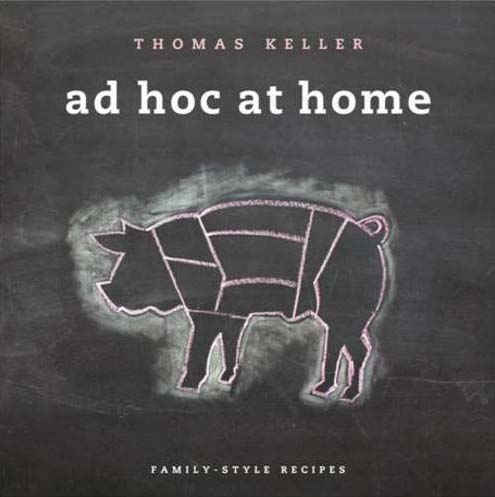 Thomas Keller (of "French Laundry" fame) was criticized for producing books that were too difficult to follow or impossible to achieve without restaurant quality equipment. His brand new release, "Ad Hoc at Home" hopes to change all that, with a focus on family-style recipes. Yes, there is a sexy photo of brownies in this book, and it's beautifully art-directed using ingredient and step-by-step driven photography. I haven't finished reading it yet, but it's definitely worth digging deeper into.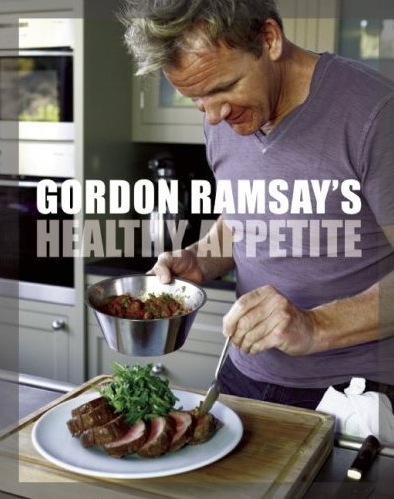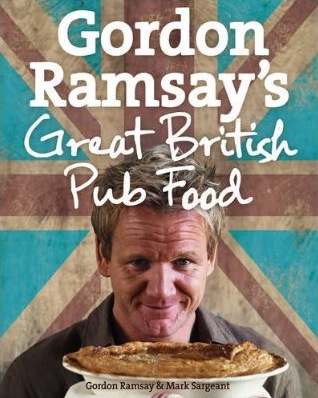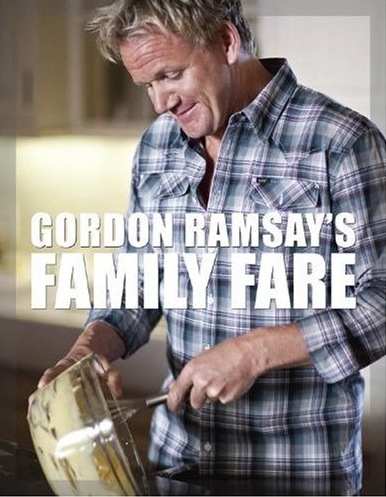 Gordon Ramsay has come up with a staggering three books this year as a result of changed eating-out habits (really, does this man not sleep and just swear at people all day?). "Gordon Ramsay's Healthy Appetite" pulls together 100+ dishes about eating well to stay in the peak of good health in our busy lives. Or, if you need a little sausages & mash now and again, "Great British Pub Food" is what you want. This collection of traditional British fare makes meals warm, affordable and they go great with English ale. Finally, being released early 2010 is "Gordon Ramsay's Family Fare", comprised of traditional roasts to lighter summer fare, international cuisine or easy and delicious 30-minute meals to share with family & friends. These recipes are taken from his successful "The F Word" series…and thankfully, nothing is fresh frozen (inside joke there, if you watched the US Kitchen Nightmares series).
It's always been possible to cook incredible restaurant-worthy meals for our families in the comforts of home. These books are giving us further encouragement to do so. Although these are just a few home cooking-focussed books I've come across, I'm sure there are others. What other books about home-cooking do you recommend? Or even your own favorite home-cooking recipes based on something you had at a restaurant? Bring 'em on….