Great reads worth digesting
Posted by Nancy Wu on Sunday, February 1st, 2009
Tags for this Article: book, bourdain, celebrity, chef, cook, culinary, Ellerbee, food, humor, journalism, kitchen, learn, recipe, school, training, Travel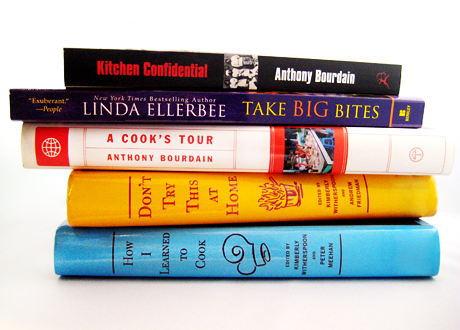 I love to read. I love to travel. I love food. I love all 3 combined. Sound familiar? So what's a girl (or guy) to do when you can't carry Thomas Keller's The French Laundry Cookbook in your purse (or manbag) to read on the plane because the Archie's Digest version hasn't come out yet?
Thankfully, there are some incredibly enjoyable reads out there about food that are light in size and photography (because there aren't any!) but heavy on tasty accounts and detailed obsessions with our favorite pastime.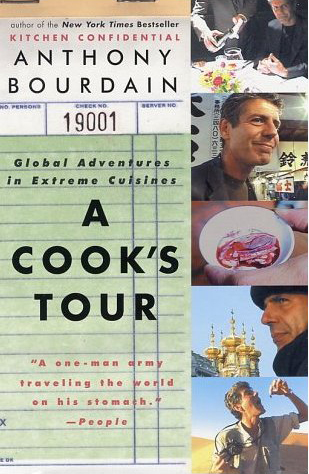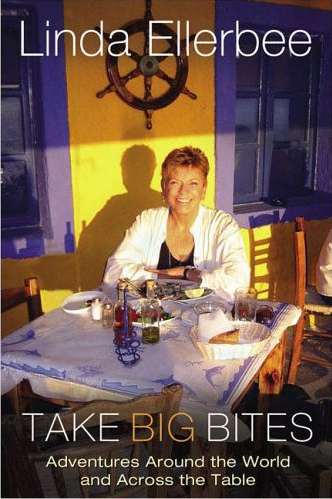 Books that effectively mix food & travel include Anthony Bourdain's A Cook's Tour & Take Big Bites by one-time journalist and all-time writer, Linda Ellerbee. A Cook's Tour was one of my first discoveries about that amazing occupation we all want to have—travel journalist—right after the one where you get to travel and try out all the best spas in the world. Remarkable experiences with exotic and regional ingredients are so well-written by those with the gift of storytelling that it makes you want to go there yourself, right now. Bourdain's accounts of traveling with his Mexican chef at Les Halles for some authentic home cooking is quite a treat. Ellerbee's book is just as varied, with personal musings about savoring the many food experiences she had in her life, each chapter concluding with a recipe.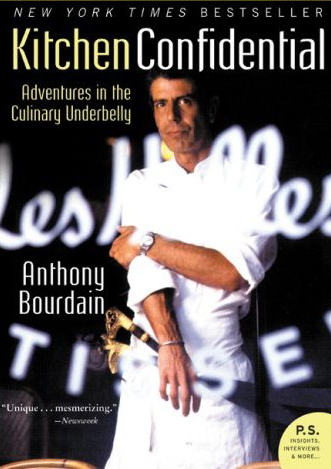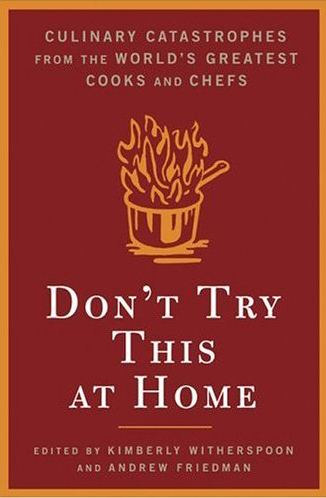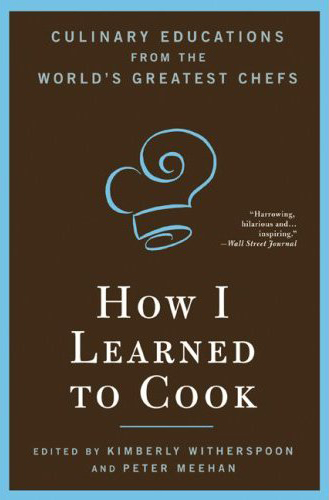 My recommends for equally hilarious and bravado accounts of what a chef's life is REALLY like behind closed doors are Kitchen Confidential by Anthony Bourdain and this winning pair: Don't Try This At Home: Culinary Catastrophes from the World's Greatest Chefs (Edited by Kimberly Witherspoon & Andrew Friedman) and How I Learned to Cook: Culinary Educations from the World's Greatest Chefs (Edited by Kimberly Witherspoon & Peter Meehan). Personal accounts from well-known celebrity and restaurant chefs will make you feel relieved that we've ALL messed up in the kitchen at one time or another.
These 5 titles are all available on Amazon in paperback editions. Don't leave home without one!