Like Water for Chocolate
Posted by Doc on Thursday, February 12th, 2009
Tags for this Article: chocolate, Hervé This, Mousse, Valentines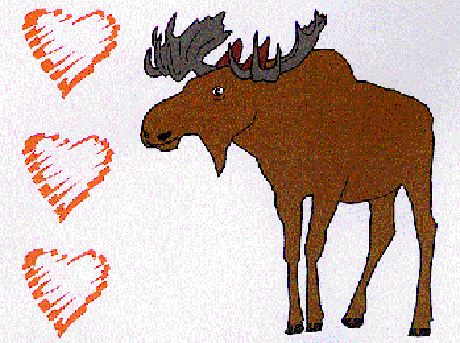 OK, it's Valentines and as cliché as it is to post something involving chocolate, you'll thank me for this one. If you have a craving for chocolate mousse but are like me where you don't want to spend the energy or time making one, and you don't want to go to a restaurant to just have a quick chocolate fix, give this a try. Honestly.
As most food people know, it's common knowledge to never mix water with chocolate. When you do you usually end up with a grainy, nasty mess. But… thanks to Hervé This (the father of Molecular Gastronomy) for me chocolate mousse will never be the same.
Basically, you bring 1 part water to boil in a pot, add 3 parts chocolate, preferably  bittersweet, (the good stuff, seriously, use good quality chocolate here). Melt it all down and stir till all the chocolate has dissolved.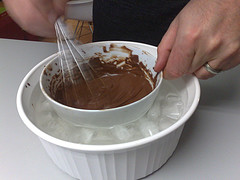 Have ready two other mixing bowls, one filled with ice and a little water, the other to sit empty on top the other bowl of ice and water. Pour the chocolate mix into the empty bowl and then whisk like mad. Within a few minutes you'll have pure – pure – chocolate mousse. Yes. Yes it's true.
At first I didn't believe it myself but after trying it out, well… let's just say I need to hit the gym.
Don't believe me…  watch Hervé's friend Heston put it to the test:
http://www.youtube.com/watch?v=g28-9NVUHj0
Thank you Hervé!