Dining Out for Life: March 12, 2009
Posted by Eagranie Yuh on Thursday, February 19th, 2009
Tags for this Article: 2009, charity, event, Friends for Life, Loving Spoonful, vancouver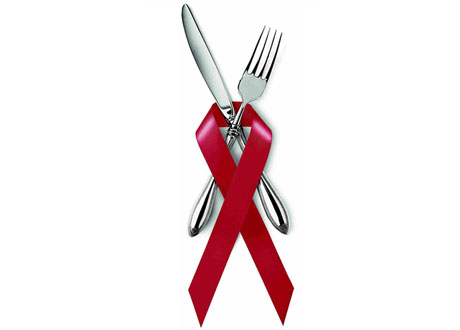 On March 12, 2009, more than 200 participating restaurants will donate 25% of that day's food profits to A Loving Spoonful and Friends for Life, two Vancouver agencies that support people living with HIV/AIDS.
It's quite possibly the easiest way for you to help raise money. If you only eat out once in the entire month of March, make sure that it's on March 12 at one of the participating restaurants.
For you thirsty types: Sumac Ridge Estate Winery is donating $1 from every bottle sold in BC (at restaurants and liquor stores) for the entire month of March. Stella Artois is also donating $1 from every sale on March 12.
And if you're having trouble deciding on a restaurant, I'll make it easy on you. I'll be the event host at The Cascade Room (2616 Main Street). Stop by and say hi!