12B : The Wines
Posted by Johnathon Vaughn on Monday, March 30th, 2009
Tags for this Article: beverage, champagne, dinner, Wine, wine pairing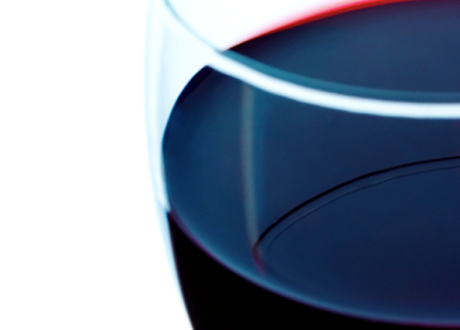 Many of us Foodists flocked to the opportunity for a private dining evening at an Underground Restaurant known only as "12B". I was with a fantastic group of 8 diners for the Saturday evening leg of a two night Foodists fiesta. Each evening consisted of a 6 course dinner created by the chef. We had no idea what was on the menu and were just fine with a surprise!
I will leave the food reviews for other Foodists to comment on as there were many of us taking notes but I will comment on the idea of pairing wines when you have no idea what is being served. As this is a bit of a speakeasy in respect to the food, the drinks (save for provided mineral water) were bring your own. So, if you are like me and prefer your beverages to have a higher alcohol content than 0%… we brought wine.
To pair a mystery dish is impossible, but we can take some chances in a selection of wines to cover a couple of basics. First of all, Champagne goes with EVERYTHING. Yes, yes some will argue but really?! Nothing makes a bad day better than that subtle pop of a properly opened and well chilled bottle of bubble and few things on the plate will argue with its pleasure principles. I brought a rosé to start the evening, felt quite strongly we would be seeing a roasted or grilled meat dish or two and opted for a Chianti Classico and figured if all else fails, back it up with a Moscato di Asti for more bubble fun and a great way to finish dessert!
Additional bottles were brought which featured a Chenin Blanc for an opening round of tastiness and a BC wine of depth and character that brought more than a few comments of enjoyment (thanks Jer!). The wine list:
Billecart-Salmon Rose Champagne NV far and away one of the best non vintage rose champagnes available. Delicious with it's citrus notes and gorgeous tiny bubbles!
Quail's Gate Chenin Blanc (2007?) brought a continuation of lovely citrus notes but added a fresh acidity to the mix.
Castello di Bossi Chianti Classico 2003 an award winning year for this winemaker and features beautiful dark fruit up front and a velvety finish which paired very well with the Roasted Rabbit with Arugula sauce. I believe Liberty Wine Merchants on Granville Island still has a few bottles left… get them before I do! Great value for this quality level at $36.99.

Church & State Quintessential 2005 a Bordeaux Blend of the 5 varietals of the Bordeaux region which combined to create a BC wine to stand up and be noticed. It was rich, deep, full of character and did not want to stop impressing.
Nivole Moscato di Asti 2006 very difficult to not enjoy this light fruit and pale gold gem of a sparkling dessert wine. Low alcohol and light sweetness with fruit makes this an additional candy to a dessert dish.
A bottle of Chilean Cabernet Sauvignon which looked like it may impress was not opened (or at least I don't think it was!?) and sorry Nancy, but I forgot the winemaker!
That was the wine on Saturday night and I am looking forward to hearing about the wines of Friday night's dinner and subsequent reports on the dishes. Many thanks to all that attended the dinner for the wonderful conversation and to the chef for a very memorable evening of dining a la mystique!