Dubliner cheese is so tasty.
Posted by Colin Kohler on Tuesday, April 21st, 2009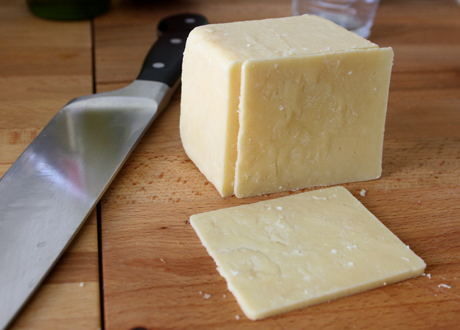 Perhaps this is old news to everybody, but Dubliner cheese is one of the most delicious cheddars in the known universe.
And unlike other cheddars considered 'finer in taste' and 'fancier' to cheeseoligists, you can buy a masonry brick-sized slab at Costco for under ten dollars.
It's an invaluable staple in my kitchen, and if you haven't tasted it, it is something special.
Try using it to make grilled cheese sandwiches, and pair it with a frosty glass of hard cider.