Wine and Cheese Summer Camp? Why not?
Posted by Mark Busse on Wednesday, July 15th, 2009
Tags for this Article: cheese, CheeseCamp, event, UBC, vancouver, VinoCamp, Wine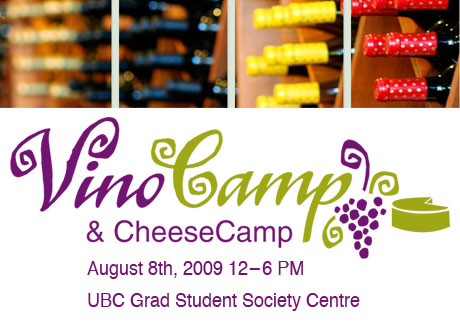 What goes better with good wine than a fine cheese? That's right—nothing! Which is why the organizers of the second annual VinoCamp Vancouver 09 have added CheeseCamp to their educational sessions and tasting schedule. Join Foodists on August 8th from noon to 6pm for this unique celebration of international wines and cheeses in the beautiful and relaxing setting of UBC's Grad Student Centre.
For more information and tickets, visit www.vinocamp.com.