Three New Foodists
Posted by Mark Busse on Monday, July 27th, 2009
Tags for this Article: authors, contributors, Michael Surtees, Michael Tippet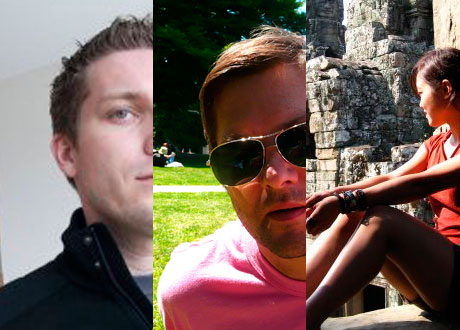 Three new serious foodies with a penchant for ranting about culinary discoveries have joined the Foodists Collective.
Michael Surtees is a New York-based graphic designer who promises to share stories about his adventures as he explores the Big Apple an surrounding area.
Michael Tippet splits his time online as one of the founders of the citizen news site Now Public with time in his garden as an avid farmer.
Sharlene suffers from wanderlust and travels with her stomach—an excellent quality for a Foodist.
Welcome Michael, Michael, and Sharlene—we look forward to your tasty contributions.