A Night with Theo Chocolate
Posted by Eagranie Yuh on Wednesday, October 28th, 2009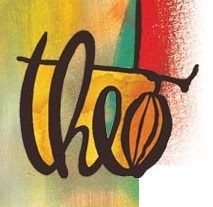 Artisan chocolate. Farmstead wine. Hand-crafted cocktails. Sweet and savoury chocolate canapes.
Interested yet? Mark your calendars for Friday, November 20th. We'll be highlighting the best of Theo Chocolate, the only certified organic, fair-trade bean-to-bar chocolate manufacturer in North America. We're pairing this great chocolate with wine, cocktails, and so much more. It's going to be fabulous.
Date: Friday, November 20th, 2009
Time: 5:30 p.m. – 7:30 p.m.
Location: The Refinery, 1115 Granville Street, Vancouver
Tickets: $50.00 | BUY TICKETS
Tickets are on sale now! Get yours soon, these suckers are going fast.
Many thanks to the event sponsors and supporters. They do good stuff.