Mad Science and the Mix-Mistress
Posted by Degan Walters on Sunday, December 27th, 2009
Tags for this Article: alcohol, bar, cocktail, downtown, granville street, Lauren Mote, lounge, mixologist, Mixology, refinery, restaurant, vancouver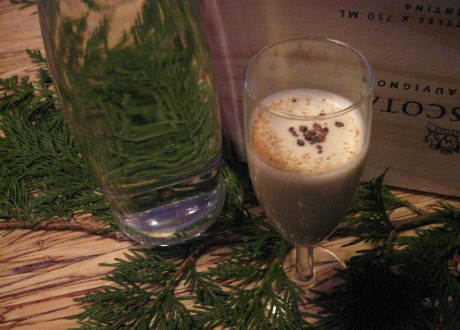 A refinery, by definition, is a place where crude substances are purified and changed into something else. Not surprising, then, that The Refinery is a place where organic materials are transformed into boozier, better versions of themselves.  It was a sophisticated establishment when it opened, but since then mixologist and GM Lauren Mote has created an innovative, sustainable bar program that incorporates house made bitters, local organic ingredients and molecular cocktails.
Molecular gastronomy studies the chemical processes behind cooking and similarly, Lauren "tamper(s) with the molecular set up of an ingredient to alter it" often resulting in complex complementary garnishes. Her winning Charred Bourbon Sour in the Maker's Mark competition last year was famously accompanied by a mini meringue, bourbon gelée and charred oak brittle cocktail model.
Unsurprisingly, asked what her favorite cocktail is, she votes for "anything deconstructed where I can push the envelope – the Side Loire for the Cointreau Competition was my favourite to create so far, other then the Charred Bourbon Sour".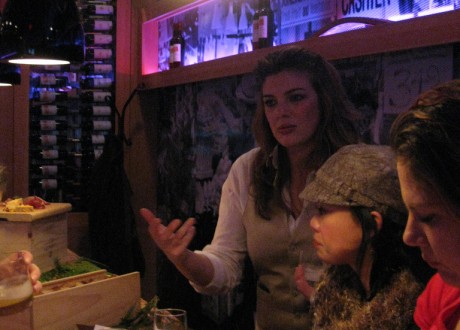 At a recent Women in Media event, Lauren explained the changing, seasonal menu and we sampled from the wall of organic, homemade bitters and as well as sampling a few signature cocktails.
The cocoa flip (pictured top) is rum and cream, egg, B&B, cinnamon and the kicker – homemade chocolate sweet vermouth.  CityFood Magazine has posted the recipe if you're looking for a cocktail to punch up your New Year's Eve party.
The Refinery is upstairs at 1115 Granville Street.