The Truth is that Sharks Are Awesome
Posted by Degan Walters on Friday, November 13th, 2009
Tags for this Article: canapes, cocktails, endangered, event, fundraiser, shark, trivia, wild rice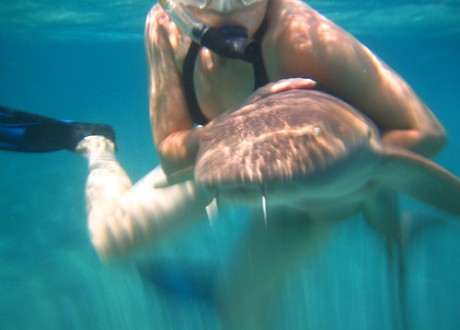 After a decade of die-hard vegetarianism, I`m now at the stage of gourmandism where I will eat almost anything without flinching, but some of the things that I won't eat surprise people. Offal? Bring it. Horse? Sure. Shark? Not a chance.
It may not be something that you come across regularly on the menu, but the shark fin trade is still doing a brisk business and according to the Shark Truth website, 80 million sharks are killed every year.
If you've seen the documentary Shark Water, (even just watch the trailer for a taste), then you know how much close to extinction sharks are, and how important it is to start turning this around now. Shark Truth is a non-profit organization that is trying to "stop the soup" as their slogan says.
Coming up on November 19th, they are hosting an event at Wild Rice Restaurant from 8pm – 10pm. There will be snacks and cocktails to go with shark trivia and a talk by renowned researcher, IUCN Shark Specialist Group Co-Chair, Nick Dulvy. Tickets are $20 from their website. Hope to see you there. The sharks will thank you for it.
Wild Rice is located at 117 West Pender Street, Vancouver.