Wild Rice: Better Than Ever
Posted by Mark Busse on Friday, October 31st, 2008
Tags for this Article: andrew wong, fusion, restaurant, review, vancouver, vij's, vikram vij, wild rice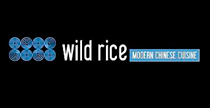 I've casually known and been a fan of Andrew Wong for almost a decade years. Wow, has it been that long? Even before he opened his current restaurant, Wild Rice, I was enjoying the nosh at his Main Street eatery. Those were what we call in the biz, "The Old Days".
My friend Vikram Vij once told me that restaurants generally go in cycles of eight years. If you can survive the first couple years with a unique concept, you really only have eight years before you can almost count on the restaurant's popularity dropping off as crowds check out whatever qualifies as "new". The only way to combat this really is with consistently excellent food and service. There's no getting around it. Décor, price and location are important—as is having something unique to get them in the door in the first place—but unless you can consistently maintain your food quality and make guests feel welcome and respected, it will be a short ride.
This consistency is what keeps restaurants like Wild Rice, Hapa Izakaya and Vij's near the top of my list for Vancouver recommends. And it doesn't come easy. Where many restauranteurs throw a bash to open their newest concept restaurant and soon appear less and less frequently from the kitchen or the floor, not so at Wild Rice. At lunch yesterday, Andrew was once again in the middle of the rush, chatting with new and familiar guests, taking orders and serving plates—just as he did over seven years ago when the Asian fusion restaurant began.
In my opinion, food and the décor of a restaurant are important factors, but the keen eye of a smart restauranteur who knows his clientele and stays personally involved is a mandatory requirement for success in the cut throat restaurant business. And having recently eaten there, I'm happy to report that Wild Rice hasn't swayed from its original vision and tastes better than ever—after nearly eight years in business no less. Wanna bet it'll survive another eight years? As long as Andrew Wong is involved you can bet on it.
Wild Rice is located 117 W Pender Street. Vancouver, BC; (604) 642-2882, www.wildricevancouver.com