Offally Pretty 2: Lampredotto and Trippa Carts
Posted by Melody Fury on Sunday, January 3rd, 2010
Tags for this Article: Florence, italy, meat, offal, Street Food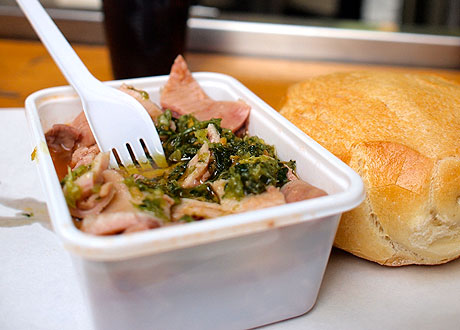 The biggest bummer about wandering the markets while travelling is not having a kitchen to cook the enticing ingredients in.  My eyes sparkled when I saw the lovely innards displayed proudly throughout Mercato Centrale in Florence, as previously featured in Offally Pretty 1.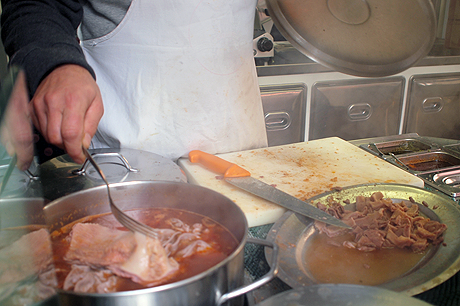 Fortunately, the delicious offal was bubbling away only a short stroll from the market.  Lampredottai (Lampredotto vendors) scatter throughout the small city.  They dish out cow stomach cooked in tomato and onions out of steamy cauldrons from stall-carts.  Paired with some crusty bread to sop up the meaty juices, there's nothing better.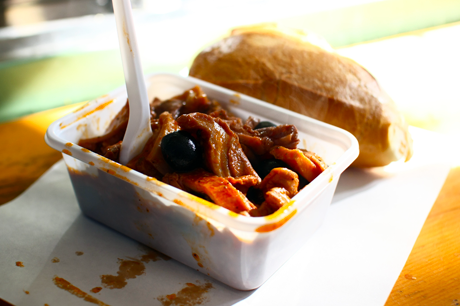 Another variety is slow-cooked tripe (Trippa) or cow stomach chopped upon request, then topped with a vibrantly green salsa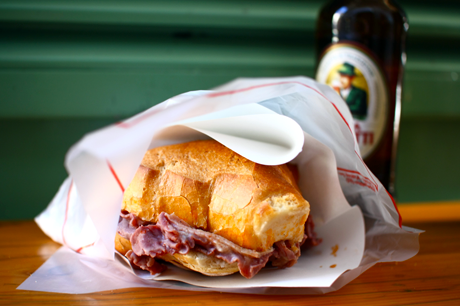 Or enjoy Lampredotto in a sandwich on the go.  Cold beer and wine by the cup is conveniently served alongside this heartwarming street delicacy.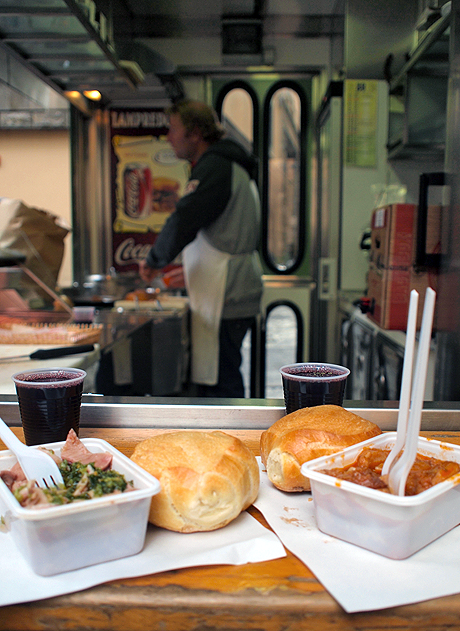 My favourite cart is located in Piazza del Mercato Nuovo beside the boar statue.