Dougie Dog Street Meat
Posted by Degan Walters on Thursday, February 25th, 2010
Tags for this Article: cheap, hot dog, late night, snack, Street Food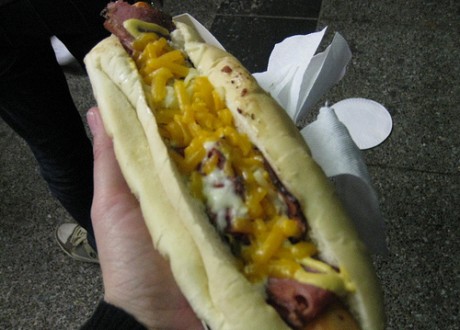 There's a new dog in town, just in time for the Olympics. For the roving hordes on Granville Street who don't want slices of pizza, there's now Dougie Dog. All natural dogs served up in L.A. rockstar style, the selection includes Downward Dog (veggie) and the ever-popular Dave Grohl special with whiskey-infused meat.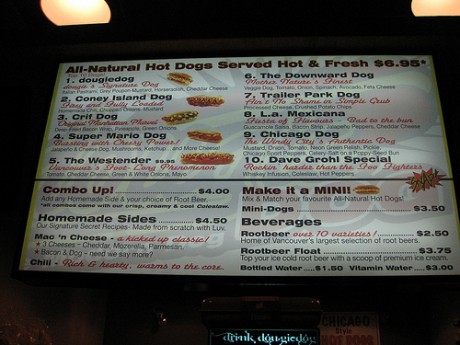 The namesake Dougie Dog comes with pastrami, French mustard, horseradish and cheese and is a pretty tasty stop between bars.
For something new in the hot dog world, they have combo's of mac n' cheese and the largest selection of rootbeer in Vancouver. Open way late for Olympic-partying sustenance at 1011 Granville Street.