Chinese Restaurant Awards
Posted by Eagranie Yuh on Sunday, April 18th, 2010
Tags for this Article: awards, chinese, vancouver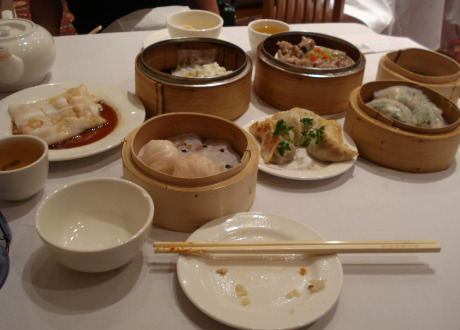 Chinese people take their food very seriously. My mom makes a weekly trek to a place in Richmond (sssh, it's a secret) to buy roast duck and pork with skin so crispy that it shatters when you look at it. When I was growing up, we had dim sum every Saturday morning. I'm known for late-night noodle cravings. I salivate at the thought of xiao long bao.
I'm salivating right now, actually.
Chinese food is incredibly diverse. Each region has its own specialties, style and preferred ingredients. Trying to name a single favourite Chinese dish is nearly impossible. When friends visit from out of town, it takes us a week just to get through all the Chinese restaurants that I want to show them.
In a city that is generally food-obsessed, with a significant Chinese population (who are definitely food-obsessed), it's about time that something like the Chinese Restaurant Awards came along. Best dim sum, soup, crab dish, congee or barbecue? There's a category for absolutely everything.
What I love about the awards is that all categories are treated equally. The award for best congee is placed at the same level as the award for fine dining. That strange quirk about Chinese restaurants—the general lack of attention to decor or atmosphere—means that the food takes centre stage. So long as the place is reasonably clean, I'll take a spartan diner with plastic tablecloths because I know all the money's going into the food. Still, I welcome the occasional Chinese banquet, with its carefully controlled 12 courses of auspicious amazingness.
The list of winners is extensive. If you prefer, CBC has created a handy-dandy map of the winners.