A Homemade Life could be yours
Posted by Ben Garfinkel on Tuesday, June 8th, 2010
Tags for this Article: barbara jo's cooks to book, contest, homemade life, Julia Child, julie & julia, julie powell, molly wizenberg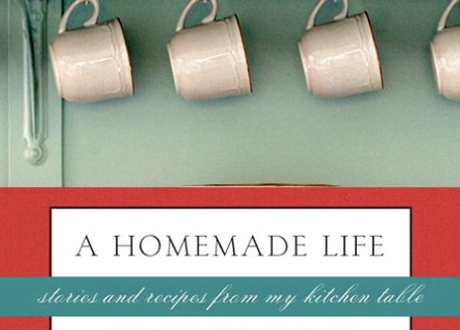 Not that I have a whole lot of time for reading these days, when I do, I'll often grab something food related. So last night I cracked the cover on acclaimed blogger Molly Wizenberg's book, A Homemade Life. So far, and I'm only few pages in, and the writing is compelling. Wizenberg that recounts a life with the kitchen at its center and weaves an engaging tale. Oh, and there are recipes!
Following the death of her father, Wizenberg was supposed to be researching for her dissertation in Paris when she realized that her true calling was food. Her blog, Orangette, started out as a detaled chronicle of her Parisian food encounters and then became the vehicle that changed her career path. This book is also based on it. If you liked the story of how Julie Powell cooked and blogged her way through Julia Child's Mastering the Art of French Cooking, then you'll probably have an appetite for this.
You can catch Molly for a book signing and afternoon tea at Barbara Jo's Books to Cooks next week, Wednesday, June 16th at 3:30pm.
BONUS: Tell us about a fond foreign food memory, or share a recipe that's been passed down to you and we'll draw for two copies of the book. Then you can take it with you when you go see Molly.