Contest! Win In the Kitchen by Monica Ali
Posted by Ben Garfinkel on Tuesday, June 23rd, 2009
Tags for this Article: Anthony-Bourdain, Bill Buford, contest, heat, In the Kitchen, Julia Child, Kitchen Confidential, Monica Ali, My Life in France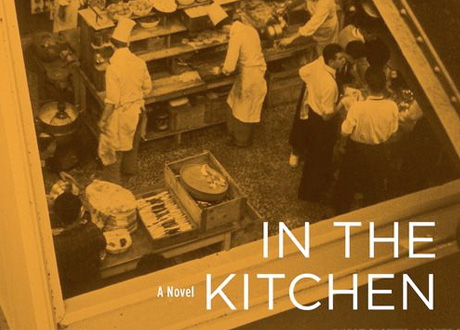 We just received a couple copies of a new book by Monica Ali titled In the Kitchen. I'm just reading it now, so stay tuned for a review, and we're giving the other one away!
Coincidentally, the title is the same name as the previous incarnation of this blog, though I doubt there's a connection. Anyway, as much as I like collecting cookbooks, they are not always engaging reading. Recent books on the topic of food I've rather enjoyed have been Heat by Bill Buford, My Life in France by Julia Child and of course Kitchen Confidential by none other than Anthony Bourdain to name but a few.
So, to the book.
Monica Ali brings readers into a rich and fascinating London subculture of the high octane world of the hospitality industry. She paints a vivid portrait of the immigrant workers who staff these restaurants and hotels and their personal hopes, histories and secrets they must conceal as they cook the food and make the beds for London's elite. A better synopsis is available on the publisher's website, though the story revolves around Gabriel Lightfoot, an executive chef ready to make his move on up. That is, until a worker is found dead in the kitchen's basement and disturbs the tenuous balance of his life. I'm making it sound like a typical mystery novel, but in fact the book promises to be much deeper, human and interesting than that.
Okay, so how can you win this book? Comment on this post and tell us about your favourite book on the topic of food, in a food setting or with a plot or setting related to food. We'll pick the winner whose desciption is the most compelling. Here's a great related post by Nancy to get you started.