Fairmont Pacific Rim hosts Smokin' Sundays with Rockin' Ronnie
Posted by Mark Busse on Wednesday, July 14th, 2010
Tags for this Article: barbecue, barbeque, BBQ, Fairmont Pacific Rim, pulled pork, Rockin' Ronnie Shewchuk, vancouver
Congratulations to our friend Rockin' Ronnie Shewchuk for his success with the weekly BBQ at Fairmont Pacific Rim's  Lobby Lounge Patio.
I got to taste samples of the all-you-can-eat buffet they are featuring for $19.95 every Sunday—and let me tell you, considering it includes pulled pork, fresh bread, beans, amazing tidewater coleslaw, potato salad and grilled pineapple with Mexican caramel sauce, that is a real bargain.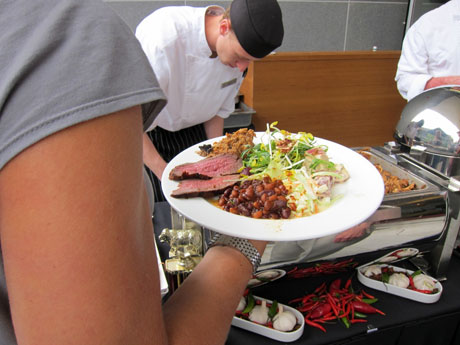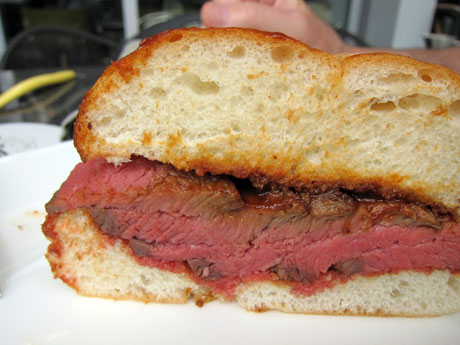 This is world-class barbecue. In fact, it's the very same stuff that won Rockin' Ronnie the honour of leading the first ever Canadian BQ team to victory at a major US BBQ competition.
I know where I'm having lunch next Sunday, how about you?