Foodists 2nd Annual BBQ Bootcamp
Posted by Mark Busse on Sunday, August 1st, 2010
Tags for this Article: barbecue, Barbecue Secrets, BBQ, bbq course, bootcamp, brisket, cooking class, game hen, instruction, meat, oysters, pineapple, pork, quesadilla, ravenswood, Rockin' Ronnie Shewchuk, salmon
Foodists.ca is extremely excited to present our second annual Barbecue Bootcamp featuring BBQ Champ and author, Rockin' Ronnie Shewchuk.
Modelled after last summer's smash hit Foodists.ca event, we guarantee you will go home stuffed with unbelievable food, ideas, tips and a renewed passion for grilling. You will be inspired to up your outdoor cooking game after you see what Ronnie pulls off the grill! Here are all the details:
Barbecue Bootcamp
Join international barbecue champion Rockin' Ronnie Shewchuk for this outdoor cooking extravaganza featuring the essentials of grilling and southern-style barbecue. The four-hour cooking and eating demonstration (actually, it's more like a piece of smoke-infused performance art ) will include an overview of tools and equipment, rubs, sauces and marinades, techniques for quick and easy grilling and slow-smoking, plus tall tales and legends from the world of competitive barbecue. You'll learn from Ronnie and enjoy samplings of great dishes from his bestselling book,  Barbecue Secrets DELUXE!, including:
Smoked Oysters with Barbecue Sauce
Quesadilla with Mango, Brie, and Fresh Basil
Planked Tandoori Salmon with Peach Chutney and Yoghurt Sauce
Barbecued Brisket Sliders with Slaw and Texas Red Beans
Grilled Tuscan Game Hens on Arugula Salad
Spice-crusted Pork Blade Steaks with Grill-Roasted Vegetables
Grilled Pineapple Spears with Cajeta Sauce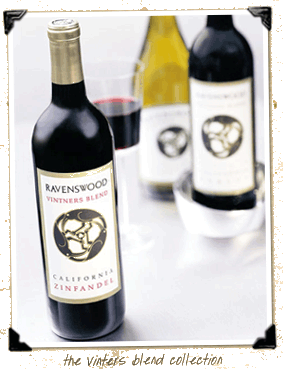 Not only is this incredible value on its own, we will be including wine tastings, pairing each of the dishes with Vincor wines,, including the classic pairing with barbecue, Ravenswood.
All attendees will receive a bottle of Ronnie & Denzel's Natural Champions BBQ Sauce (a $10 value) and be entered in a door prize draw, and when you register you can choose to include a copy of Barbecue Secrets DELUXE! at a special discounted price of $20.
BBQ Bootcamp promises to be a celebration of gourmet backyard cooking. If you want to seriously upgrade your grilling and barbecue skills, don't miss this.
Ronnie will have copies of his latest book (a merging of his two previous books plus many new recipes) and sauces on hand and for sale, and there will be a door prize for attendees.
WHEN: Saturday, August 28, 2010 from 11:00am to 3pm (PST)
WHERE: Private Residence, 2762 Wall St., Vancouver, BC
WHAT TO BRING: Just your appetite and possibly a notepad and pen!
TICKETS: Click to purchase tickets.