Was it Love at First Bite? Singles in the City – Dirty Apron Cooking School
Posted by Erin Mussolum on Monday, September 13th, 2010
Tags for this Article: cooking school, Dating, Dirty Apron, Housewine, Wine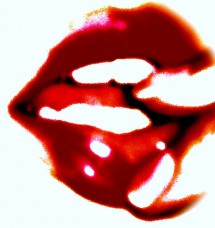 I had butterflies. I'm not too proud to admit it. However, the expectation of finding a culinary lover, who matched my passion for the kitchen, was definitely making me push the nervous jitters aside in favor of a little flavour. With some deep breaths inhaled, and a side of confidence, I opened the door to The Dirty Apron Cooking School to attend "Singles in the City".
I've been following Dirty Apron for a while now.  The uber-chic venue nestled in the hip part of old Beatty Street offers a variety of classes for the wannabe chef. After being given a gift certificate, I was definitely up for taking in a class, but which one had been my challenge – they all looked good!
I was leaning towards the "Meat Eaters Unite" but then I thought why don't I infuse my love for cooking, with my passion for men?  So I signed up for the four-hour class hoping to learn some new tips, techniques, and indulge in some tempting treats (if you know what I mean).
"Singles in the City" is described on their website as a "no-pressure combination of cooking, wining, dining and dating, as you make gourmet dishes and hopefully a few new love connections."  From my perspective it's like speed dating – with less speed, and more meat.
After registration, I was given an apron, and thankfully a nice glass of bubbly – A Deinhard, 'Lila' Riesling Sekt from Germany.  With an icebreaker game and some liquid encouragement in hand, our collective nervous tension was quickly diluted, and the 20 of us were ushered in from the foyer to begin our culinary love adventure.
Walking into the actual Dirty Apron Cooking School facilities, my eyes immediately locked with my true love – the kitchen. With ten full gas ranges and stations, almost set up like labs, an audience seating area, and a full performance kitchen with mirrors to watch what was taking place, I was ready to say "I Do" on the spot. Unfortunately you can't marry a kitchen.
Chef David Robertson (Chambar) together with Michaela Morris of Housewine.ca, whisked us through what we would expect throughout the evening. The men would each have a home base kitchen station, while the women would rotate from station to station throughout the cooking process. After Robertson demonstrated to the class how to make each dish we would then go to the appointed station to essentially copy what he did with our opposite sex partner.
On my "first date" I made Smoked Salmon and Herb Belinis with "Chris", and then ate the creation with "Jeffery". We women rotated like this throughout the evening so that we ended up either cooking or eating with each of the ten men.
To make the kitchen a little hotter, Morris suggested activities like feeding our partners, blind tastings, and other awkward, but fun, dating/eating activities to increase the sexual tension, flirtation and to spice things up. And as the dishes rolled out, Morris also introduced the group to a selection of excellent wine pairings with information on varietals, and why she selected them specifically for each dish – and this woman knows her wine!
We made five courses in all and tried five different wines. Here is the rundown:
1) Smoked Salmon & Herb Blinis
Wine: 2010 Vina Maipo, Reserva Sauvignon Blanc, Chile
2) Harrissa Prawns with Herb Salada
Wine: 2009 Nederburg, Riesling, South Africa
3) Seared Hallumi cheese with Pomegranate Molasses
Wine: 2009 Bodegas Olivares, Rose, Jumilla DO, Spain
4) Herb Crusted Lamb Medallions
Wine: 2008 Montes, 'Classic Series' Cabernet Sauvignon, Chile
5) Chocolate Souffle
Wine: Sandeman, Ruby Port, Portugal
I have to say that I was most impressed with how stupid easy each dish was to prepare, and was even more impressed with how flavorful they were despite such simple ingredients and cooking techniques.  There is a reason why Robertson is who he is – his talent shines through even in the simplicity, and as well as being a phenomenal chef, he is an approachable and confident teacher.  The same goes for Morris. After sharing her knowledge and passion, I came away with a big appreciation for Riesling, and being a tried and true Shiraz girl this was feat unto itself.
What I loved about this type of dating experience is that you can really tell a lot about a person by the way they handle themselves in the kitchen. One of my dates was just horrific when it came to spatula technique – it was like he was using it like you would a fork! Another was distracted throughout the duration of the cooking process because he was constantly cheating and looking at the next station over. Dude, if you're already having a wandering eye in the kitchen, what are you going to be like in a relationship!
After ten mini dates, five dishes prepared and eaten, and at least five wines tried, this Foodist did not find her culinary lover – apart from the kitchen. But the collective cooking experience did reinstate my true passion for preparing dishes, the presenting and consuming of food, and most of all my love for cooking with people.
I think that is key…the word "with". I asked almost every guy in the room whether he cooked a lot at home, and they all said "no", following the comment up with, "only when they had company over". It seemed that the consensus was if you are only cooking for one then why bother with the effort. Sadly, I had to agree, having admitted on more than one occasion to having an intimate dinner with the television and bag of microwave popcorn.
So if great food is so easy to prepare, why don't we singles treat ourselves to delicacies regularly, and use our kitchens as venues for exploration? The dishes we made in class were all prepared and cooked within 10-15 minutes so it's not about time or convenience.  Could food, in its essence, really be about community?
In my mind I truly believe it is.  I know that when I find my future true love, wherever he be, we will share a passion for food, for what it means to sit around a table sharing a great bottle, and a delicious meal either together, or among wonderful friends and family.
Thank you Dirty Apron for this experience, it was definitely food for thought.
More information on The Dirty Apron and House Wine can be found on their websites: www.dirtyapron.com, www.housewine.ca