Unpretentious Gourmet Food Tour in Vancouver
Posted by Anthony Nicalo on Wednesday, August 17th, 2011
Tags for this Article: chinatown, event, food tour, Gastown, local food, locavore, Railtown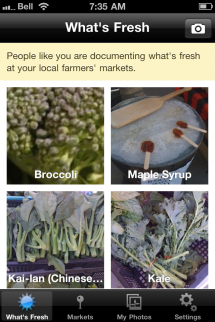 Foodtree and Urbandig are pumped to invite you to uncover unpretentious gourmet food in Vancouver during GROWconf. We're completely certain that this will be the tastiest Day 3 GROWconf adventure, so grab one of the 20 tickets before they're gone! Participants will visit Gastown, Chinatown and Railtown on a tour of Vancouver restaurants and cafes that are casual but offer gourmet fare made with world-class ingredients.
You must be willing to eat and drink anything delicious, and to walk several blocks around town. People who don't like delicious food will not have a good time!
Here's a little taste of our itinerary, though some dishes may still be subject to change as we confirm final details:
1:15pm – 1:45
Save-On-Meats – Breakfast Poutine
2:00pm-2:20
Everything Cafe – Stumptown Machiatto
2:30pm- 3:15
Big Lou's Butcher Shop – Banh Mi Sandwich
3:30- 4:15
Irish Heather – Steak Pot Pie with a Guinness
4:30-4:50 pm
Meat & Bread – Maple Bacon Ice Cream Sandwich
5pm-5:45 pm
SALT Tasting Room – Meat & Cheese w/ Wine Pairing
5:55pm-6:35 pm
Judas Goat – Pinxtos & Sherry
6:45pm
The Diamond – Small Plate & Handcrafted Cocktail
The cost is $115 per person including gratuity, and the planned itinerary runs from 1 pm to 7 pm. There is a maximum availability of 20 spots for food lovers on the tour, so act fast and buy your ticket through Eventbrite.