Black Bean Brownies Recipe
Posted by Tyler Wilman on Wednesday, March 28th, 2012
Tags for this Article: black bean, brownies, gluten free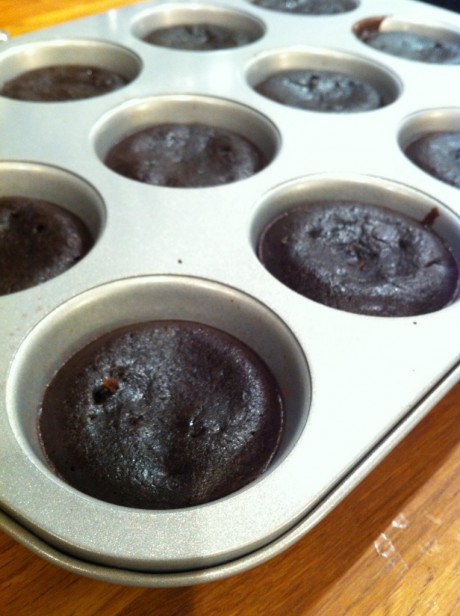 A few weeks ago a friend introduced me to a recipe that her sister swears by. A recipe for Black Bean Brownies.
My sister is celiac so I have been interested in finding new gluten-free recipes that I can make for her when she comes into town, but could black bean brownies be any good?
I decided to give them a try and see for myself.
The recipe is surprisingly simple and really easy to make:
BLACK BEAN BROWNIES
2 1/2 cup canned black beans drained and rinsed
2 eggs
3T vegetable oil
1/3 c cocoa powder
1/2 t salt
1 t vanilla extract
3/4c sugar
1 t instant coffee
1/2 cup semi sweet choc chips
Set oven to 350°
– Put everything except choc chips in blender and blend till smooth.
– Fold in choc chips. pour mixture in 8×8″ pan.
– Bake for 30 mins. Cool and serve. (it firms up quite a bit when cooled.)
You can also add nuts to the mix.
The result was a moist, dark chocolaty, textured brownie that was pleasing on the palate.
Try it for yourself and let me know what you think.