Picnic in VanDusen Park
Posted by Andrea Busse on Tuesday, August 7th, 2012
Tags for this Article: basket, garden, picnic, VanDusen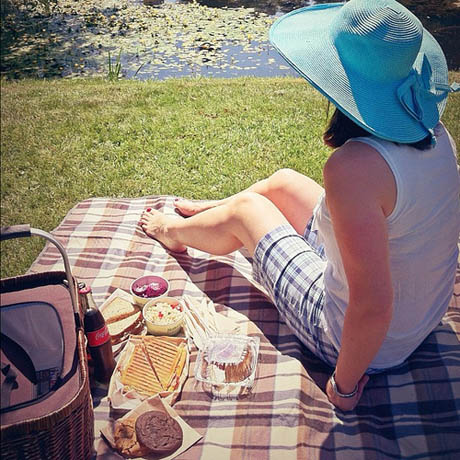 Summer is finally here! I love being outside, and I love eating. Picnics are a perfect way to combine these two. The problem though is that prepping for a picnic takes effort! And planning. And supplies. And I always forget something crucial.
Truffles Cafe at Van Dusen Botanical Gardens has simplified life by offering a picnic where they do all the work! All you need to do is show up, pick your spot, and eat while enjoying the spectacular gardens.
For $58, you can relax and enjoy:
– admission for two to VanDusen Botanical Garden ($21.50 value)
– a sturdy picnic basket with lined picnic blanket
– two regular-sized sandwiches of your choice
– two small salads of your choice
– two beverages (including coffee, juices or sparkling water)
– a selection of cheese and crackers with grapes
– cookies
– napkins and utensils
Also, $2.00 from every picnic sold will be donated to Karma Exchange, a registered non-profit charity that helps girls in northern Ghana access education.
The lunch was great – with the highlight being the chicken panini – and it ended up being a lot of food for two people. And at the end, we just popped everything back into the basket, dropped it off, and spent the rest of the afternoon meandering through the park.
You should go.