Tickets Still Available for Passion Charity Event This Weekend
Posted by Mark Busse on Thursday, September 12th, 2013
Tags for this Article: charity, Dr. Peter AIDS Foundation, Fred Lee, Gala, Nathan Fong, Passions, Sophie Lui, vancouver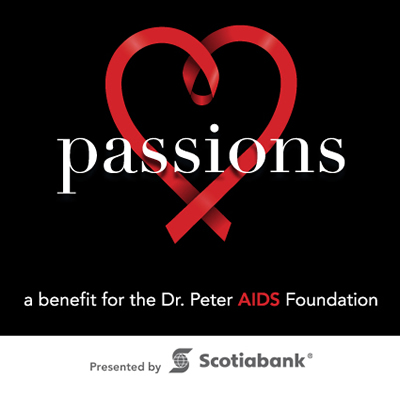 Hopefully you've heard the news about the 10th annual Passions: "Paint The Town Red" fundraising gala happening Sunday, September 15, 2013, from 5 p.m. to 9 p.m at the Dr. Peter Centre.
Founded by our friend and sometimes contributor Nathan Fong, Passions benefits the work of the Dr. Peter AIDS Foundation. Of course Nathan wouldn't throw a party without delicious food and drink, so the event features more than 20 of Vancouver's top restaurants and chefs, including Beaucoup Bakery, Burdock & Co., Chambar, CinCin, Crave on Main, Coast, Espana, Fairmont Hotel Vancouver, Forage, Fraiche, Joe Fortes, Le Gavroche, Le Parisien, Maenam, Market by Jean-Georges, Miku,MIX the Bakery, Oru, Provence, The Observatory, Tojo's, Urban Fare, and West. That is one hell of a cast, no? And if that wasn't enough, Global TV's Sophie Lui and "Man About Town" Fred Lee of the Vancouver Courier, The Province, and CBC Early Edition will be Passions' emcees for the evening.  You should go. Have fun. Support a good cause. Go already!
More information can be found and tickets can be purchased at www.drpeter.org or by calling 604.331.5086.