Bresse the Best Breast?
Posted by Ben Garfinkel on Monday, March 19th, 2007
Tags for this Article: bresse, bresse-chicken, louiseau, Meats, prasad, truffles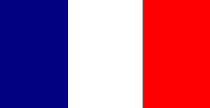 Last week Mark and I were guests of Don Yiu, Heather Johnston and Chef Romy Prasad of 700 Degrees Bread at Prasad's Savory Coast Restaurant. We had much to talk about and there are some terrific developments in the works. In fact, we're going to welcome Don as a contributor to In The Kitchen very shortly. He'll be documenting the rise (pun intended) of 700 Degrees and the steps they are taking to create sustainable slow food products, plus anything else he wants to share.
So, I mentioned to the group that I am off to France for two weeks this coming May. My wife will be shopping and I'll be eating. Although I love sourcing the best though not most expensive places to eat, if there is ever a place to splurge and indulge in food, this would be it. Hopefully we won't get into a spending contest, me on food and Andrea on clothes. We do have a mortgage.
This led to a conversation about Prasad's time working in Chef Bernard Loiseau's kitchen. Actually, I had mentioned a report I'd heard on the radio that morning about a New York Restaurant offering a $1,000 pizza. After Chef, unfazed, said he could do that and include truffles, he regaled us with a tale of the preparation for Louiseau's La Poularde aux Truffes à la Vapeur. Apparently, this is a dish that is made with only a Bresse chicken which is stuffed with truffles, placed in truffle juice and wine and steamed in a sealed pot for 3 hours. Rumour has it when this dish is brought to the table, there is a rush to close any open windows to preserve the luscious aroma when the seal is broken. I can just imagine.
At first I thought Chef was saying, "breast chicken", but no, he was referring to a special chicken only available in a certain region of France. No exports allowed and no substitute exists, apparently. I found a number of entries online about it including this one which describes a quest to track it down and try it, something I just may have to do when I'm there. I'll let you know if indeed Bresse is best!
While googling for this post I also found this facscinating article on food fetishists, people willing to spend big bucks on culinary adventure, locally and abroad. We have to consider ourselves lucky here in Vancouver since we're blessed with incredible culinary bargains compared to most other major cities. Although we've become more accustomed to $40 plus entrées, we'd choke on the kind of prices cited in this article.
Here's an excerpt where a lawyer by the name of Jennifer is interviewed about her own culinary adventures and expenditures:
Too many people focus on the fact that because you eat it, there's no tangible asset at the end of the meal,' she says. 'I am a tourist of sensory experiences. I find food very sensual.'

The £80 fillet of fish may seem impressive but compared to what she did at Restaurant Bernard Loiseau, that was just a warm up. Loiseau serves a whole Bresse chicken, cooked in a sealed pot, alongside truffled rice. It can be served to four people or two and, either way costs euros259, or £166. Jennifer ordered it for one. Well, she was eating by herself and she did want to try it. What else is a girl to do? And it was great, yes? 'No, it wasn't terrific. It was not the best chicken dish I've ever had, but I wasn't disappointed.' And then she says, with impeccable logic: 'I don't resent the expense because how would I have known what it was like if I hadn't tried it?'
For those unable to afford upwards of $500 per person for a meal there is still hope. Apparently there's a (sort of) close alternative to the famed Bresse chicken available in Canada from "Squab Bob" called the Blue Foot Chicken. Apparently, "They really taste like chicken.", something to be considered next time you are standing under the fluorescent glow of your local supermarket chain's meat department and reaching for that shrink-wrapped package of battery-chicken.