Needs Salt.
Posted by Alexa Clark on Friday, March 30th, 2007
Tags for this Article: cooking-tip, dough, pizza, salt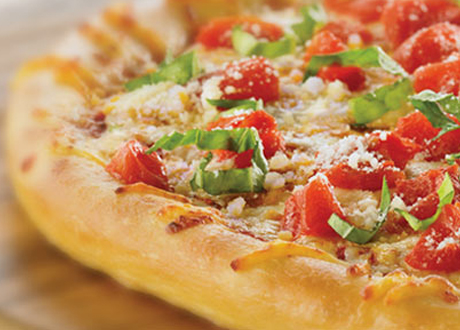 Here's a quick tip for those of you who, like me, occasionally forget to salt the pizza dough before you leave it to rise.
As you prepare to assemble the pizza, which is generally when I realize I screwed up, sprinkle some salt on the board. Yes, just sprinkle salt onto the board like you'd sprinkle on cornmeal, though not as much. If you are using cornmeal too, sprinkle it on top of the cornmeal. Then lay your dough on top, dress your pizza and bake your pizza as normal.
As you bite your slice, your tongue will get a little hit of salt, and then the rest of the wonderful flavours. Sure, it won't taste the same as if you hadn't forgotten the salt, but it'll taste much better than leaving it out all together.