What Are You Eating This Holiday?
Posted by Mark Busse on Thursday, December 25th, 2008
Tags for this Article: holiday, recipe, traditional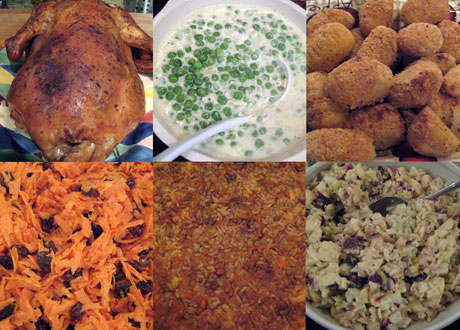 Turkey or ham? Mashed or roasted? Sweet or savoury? Christmas cookies or Hannukah latkes? Eggnog or fine wine? Meat or vegetarian? European, North American, Latin, Asian? There are so many traditional dishes that make up holiday family dinners. We want to know what you've been eating over the holidays.
Add a comment below, or better yet, take a photo and send it to us along with your recipe so we can share it with our readers. The most original submission will receive a prize every cook would cherish.