What is a foodies pizza?
Posted by Steve Mynett on Monday, February 16th, 2009
Tags for this Article: dinner, Pasta, pizza, quick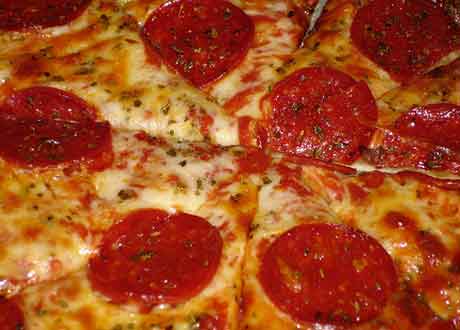 We've all been there. Come home from work late and no real desire spend an hour in the kitchen making a new culinary concoction. Turn on the TV and watch the game, put up your feet and…order pizza. Except we don't order pizza because we are Foodies. Which begs the question, what is a Foodies equivalent of the order in pizza?
I'm willing to bet that most of these answers involve pasta somehow. For me, the answer is still shamefully pizza (though becoming rarer and rarer) but with increasing frequency a fresh made pesto and some chicken is the quick and easy meal. (which I am off to make right now!)
What's yours?
(photo credit: callme_crochet on Flickr)