Back to school at Rouxbe
Posted by Steve Mynett on Wednesday, July 23rd, 2008
Tags for this Article: cooking school, online cooking, online recipes, rouxbe, rouxbe.com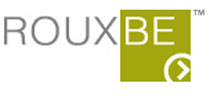 After a few years away from school and in the real world I'm diving back into the educational environment but being the web guy that I am, sitting in class just wasn't my style. Rouxbe has recently launched their own online culinary school in partnership with The Northwest Culinary Academy of Vancouver and invited me to share my experiences as I work through the program.
Not being as informed as many around these parts, I'd imagine that I'm pretty close to their ideal candidate. After living seven years as a student, and then a few more as a prototypical bachelor, my cooking skills hover somewhere between ordering in Chinese and pizza, but in recent months I've been courted by my kitchen and have been stumbling my way through new recipes (Szechuan green beans are one thing that I can tackle with confidence!).
My stumbling blocks always seem to be a lack of experience interpreting the recipes and the ongoing challenge of cooking for one (Bolognese for 12 anyone?) With this in mind Rouxbe aims to be more then just a video recipe site and I'm looking forward to freeing myself from requiring recipes for every meal, although will no doubt be tempted by the ones on the site.
So far I'm two quizes in (just nailed the second cutting one with an almost perfect 19 / 20) and so far I have to say that I'm pretty impressed. The videos are well produced and easy to watch (not too long) although I find myself missing a Full Screen option. While I'm going to attempt focusing on the content, I can't help but notice that a lot of effort has been put into the User Experience and the content always seems to be where it should be when I want it (a tip of the hat to the designers at Rouxbe for this!)
More to come, but the first few hours on the site have sold me. It's dinner time, now I just gotta figure out what I can cook to work on my knife skills. 10 lbs of caramelized onions anyone?