Happy birthday, Tiny Bites!
Posted by Eagranie Yuh on Tuesday, March 17th, 2009
Tags for this Article: birthday, Tiny Bites, vancouver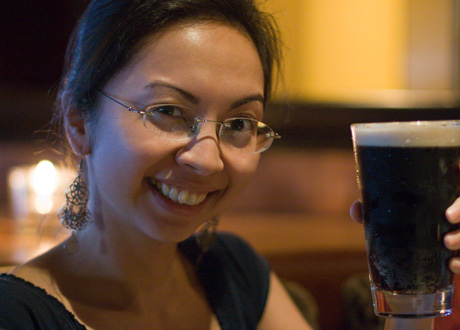 You already know that Foodists eat and sleep in order to eat and drink. But what about celebrating? We also love to celebrate – and we're all insanely happy to be wishing Tiny Bites a happy first birthday. Even better, we're pleased to welcome Tiny Bites Consulting into the world.
What's that, you say? Tiny Bites Consulting? What's that all about?
Let's back up for a second. Karen Hamilton's the brain (and lens) behind the whole operation. She's part photographer, part writer, part consultant, part salsa dancer, and entirely delightful. Small in stature, she makes up for it with a huge love of food and a very impressive SLR camera.
She grew up watching her mom cook Filipino food, and realized very early on that food is the glue that brings friends and family together. When she moved to Winnipeg in 2003 to be with her then-boyfriend (now, lucky husband), she started a personal blog to keep in touch with friends in Vancouver. Before she knew it, she was posting less about Winnipeg and more about what she was cooking. Along the way, she developed her interest in digital photography and applied it to food.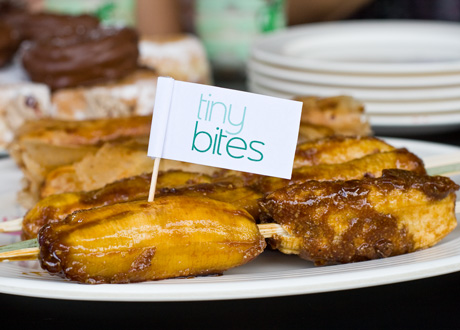 Flash forward to 2008, when she launched Tiny Bites, the food blog. The site built up a huge following of people who were drawn to the great photography, insightful writing and clean website design. One year later, Karen launched Tiny Bites Consulting, a consulting firm that develops websites for people in the food and hospitality industry. She's turned her professional hobby into a career path that's entirely of her making. Among her impressive list of clients is one of my favourites, Scout Magazine.
Ask her about how she got to where she is now – consulting and building websites for the food elite in Vancouver – and she's incredibly humble about it. She glosses over the part about 80-hour weeks, choosing instead to focus on the great team she's pulled together. She thanks Matt of Abstract Gourmet for giving her the push she needed to get Tiny Bites going, to her husband Kurt for being the perpetual Senior Content Editor, and to Foodists (wheee!) for our support.
You're welcome, Karen. Congratulations – you deserve it!