Victoria Gin
Posted by Ben Garfinkel on Wednesday, June 3rd, 2009
Tags for this Article: alcohol spirits, G&T, gimlet, gin and tonic, hendrick's, infused alcohol, magellan gin, negroni, victoria gin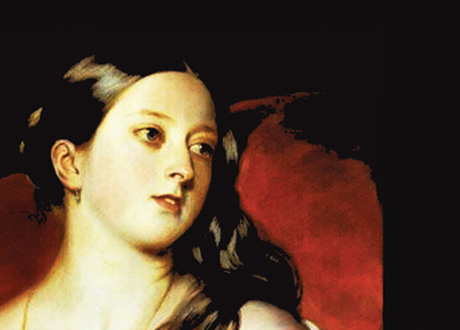 The Gimlet, Negroni and the ever-present G&T–all gin-based drinks. A serious gin aficionado is likely to have as many different gins as Foodists have salts. If you aren't in the know, you'd ask the same question: isn't gin gin or salt salt? Well, no, not really. Putting aside the fact that salt is a single ingredient and gin is usually comprised of a dozen or more herbal and other ingredients, there's a huge difference in the quality and source of the ingredients, proportion, production techniques and other factors that do make a world of difference.
Technically juniper berries are the only necessary ingredient in gin, and some variation of the spirits used, but most gins today contain blends of flowers, spices, herbs and berries that give each a unique character, and depending on whom you ask, a distinction that will  lend each to certain kinds of concoctions. Hence, the true gin connoisseur is apt to have one type of gin for their martinis, another for drinking straight up or on the rocks, another for mixed drinks such as the aforementioned negroni (a personal favourite of mine) and so on. It's the same reason why just one bottle of scotch doesn't cut it either.
I usually have a bottle of Bombay kicking around just because, some Plymouth, my preference for G&T's and negronis, and a bottle of Magellan for martinis (Magellan is characterized by its light blue colour, a result of the irises used in the recipe. In fact, it's about the same colour as the Bombay bottle, so often a fun surprise when serving blue gin to guests). While I don't currently have any Hendrick's, it's probably the most mainstream of the small-batch, crafted gins. Made in Scotland, its a fairly niche taste due to its headier and more floral infusions.
Recently a friend of ours came by with a bottle of Victoria Gin. I'd heard of it before, but hadn't yet tried it. Victoria Gin is a small-batch, artisinal and Vancouver Island based distillery. I must say, there's something immediately appealing about the idea of drinking gin produced right in our backyard so to speak. Especially as we look more and more to sourcing local ingredients. And so often these local ingredients are better than the ones flown in from all over the globe. As it turns out, this is also true of gin. We started out with just a glass and the bottle of this wood-fired copper potstill gin.
I don't usually, well, ever, drink gin straight, but I think I'd consider doing it with this. The flavour is complex, but lacks any harshness and even has a floral finishing note that recalls the best thing about a good grappa. On the rocks I'd say it is quite refreshing. The list of ingredients is long and includes: the ever-present juniper berries, coriander, angelica, orris root, lemon peel, orange peel, cubub berries, star anise, cinnamon bark, rose petals (what I'm tasting on the finish) and a secret eleventh ingredient that I'm guessing is passion and hopefully not a fermented body part of the young Queen Victoria pictured on the label.
If you're into premium gin in your G&T, this one is it. Just go light on the tonic. Plans are in the works for more spirits from this upstart distillery. Until then, Victoria Gin is available at select BCLC stores, some private beer and wine shops. and at the distillery at 6170 Old West Saanich Road, Victoria BC for $49.99 (hint: combine your purcahse with a tour if you go the distillery route).
Salut!