Pour for Four at Pourhouse
Posted by Erin Mussolum on Sunday, September 27th, 2009
Tags for this Article: cocktails, comfort food, Gastown, Pourhouse, Pourhouse Vancouver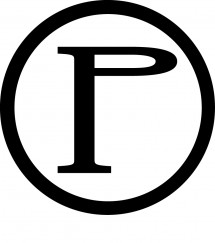 It's Saturday night and I find myself consuming a healthy plate of pork and beans. But this isn't your typical Libby's beans out of the can.  The comfort food I'm talking about is part of the menu at Vancouver's new Pourhouse.
A tribute to "what mom used to make" Pourhouse offers gastronomic delights from an era of days gone by, simple in concept but upscale in taste and presentation.
I first heard about Vancouver's Pourhouse after following @chuck_mac on Twitter.  Chuck McIntosh, a partner at Pourhouse, would frequently tweet about the activity underway during the construction of the Gastown space. Updates on marble and antique chandeliers being installed, crown moldings and wallpaper being put up, kegs arriving, and the first menu tasting underway prepared by Executive Chef Chris Irving (West, Restaurant Petrus), collectively peeked my interest.
The foodie in me just had to beat the public to the punch and try Pourhouse during their soft launch. Even though it was not open to the public  (it opens Monday September 28th) the brick and beam establishment located at 162 Water Street was almost at capacity.  Confident staff greeted guests, and servers easily explained the cocktail menu and the inspiration behind the food offerings at this "old meets new" gem.
The vibe hints of speakeasy encouraged by antique finds, a long bar, music from the 20's-40's and a brand that would make saloon keeper John "Gassy Jack" Deighton proud.
Around my table of four we consumed fare such as Neon Squid, Scallops with crispy pork belly and horseradish-applesauce, Campfire Trout, the Crispy Cheese (grilled cheese) with House Roasted Tomato Soup, and of course the Pork and Beans with white sausage chubs and white bean casserole.  We found out that Pourhouse has their own sausage made exclusively for them – I want a sausage named after me now!
A perfect accompaniment to my  "stick to the ribs main" was the "Gold Fashioned" a cocktail perfectly created by Vancouver bartending star, Jay Jones.  Large squares of ice accompanied the seamless blend of bourbon, maple syrup, D'oro (walnut wine), bitters, and orange and lemon zest – in my mind Al Capone would certainly approve.
Until soon, let me know how the Dagwood, Sloppy Joe, Welsh Rarebit and Carpet Bag Steak is…unless of course I try it first!
Pourhouse is located at 162 Water Street in Gastown. http://www.pourhousevancouver.com